FDA Approves of Kadcyla, A Drug That Seeks Out And Destroys Breast Cancer Cells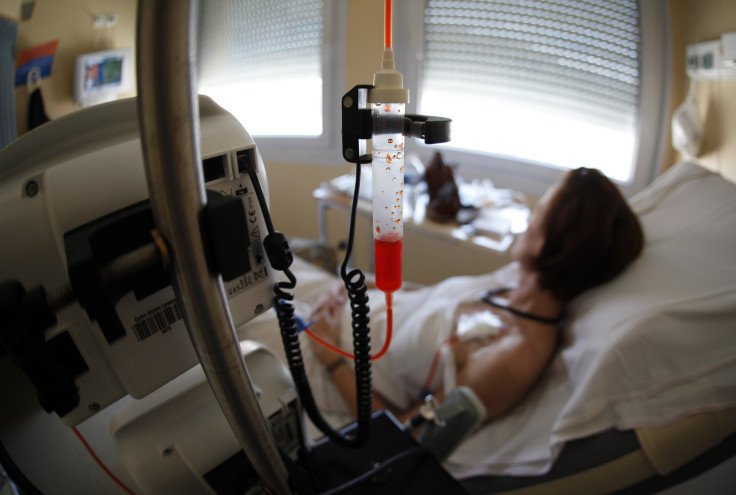 The U.S. Food and Drug Administration announced today that it had approved a new type of breast cancer drug, Kadcyla, targeted initially at late stage breast cancer patients.
The drug, a combined antibody which attaches to "Her-2" receptors over-expressed in many breast cancers, and a toxin called DM1 that kills cells.
"Kadcyla is trastuzumab connected to a drug called DM1 that interferes with cancer cell growth," said Richard Pazdur, M.D., director of the Office of Hematology and Oncology Products in the FDA's Center for Drug Evaluation and Research. "Kadcyla delivers the drug to the cancer site to shrink the tumor, slow disease progression and prolong survival. It is the fourth approved drug that targets the HER2 protein."
In clinical trials, women who were resistant to the antibody treatment alone, called Trastuzumab or commonly called Herceptin, lived 5.8 months longer when given the treatment at late stage.
Because the drug is targeted towards breast cancer cells and has a toxin attached, it acts like a heat seeking missile that tries to kill any cell that over expresses the Her-2 receptor.
Because Her-2 expression is higher on breast cancer cells many companies have targeted it for treatment.
According to the FDA: Breast cancer is the second leading cause of cancer-related death among women. An estimated 232,340 women will be diagnosed with breast cancer, and 39,620 will die from the disease in 2013, according to the National Cancer Institute. Almost 20 percent of breast cancers have increased amounts of the HER2 protein.
Initially the drug will be targeted to late stage patients, but will eventually be tested on women with earlier stage cancers to test its effectiveness and market potential.
Published by Medicaldaily.com