FDA Approves Oralair, First Under-The-Tongue Pill For Hay Fever, Eliminating Need For Shots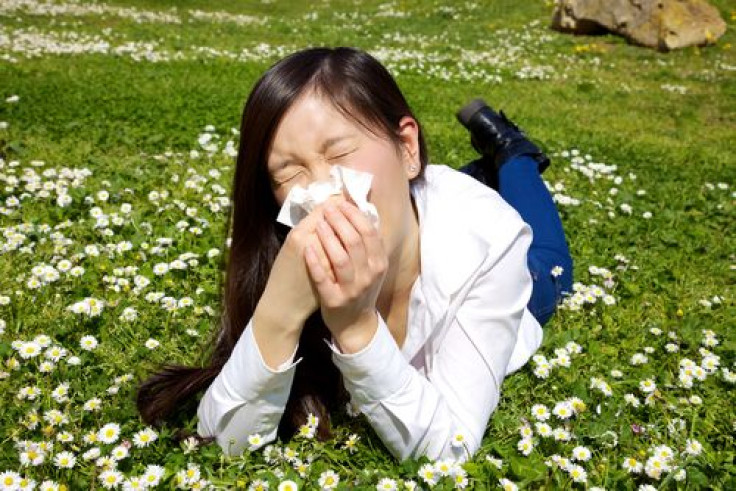 France-based Stallergenes received Food and Drug Administration (FDA) approval for its under-the-tongue pill, Oralair, to treat allergic rhinitis, commonly referred to as hay fever, with or without eye inflammation. Oralair is the first sublingual allergen extract approved in the U.S.
Grass allergy is the most common seasonal allergy in the U.S., with most people allergic to more than one type of grass. Oralair contains a mix of five grass pollens, representing what most people are exposed to: Sweet Vernal, Orchard, Perennial Rye, Timothy, and Kentucky Blue Grass. Allergic rhinitis with or without conjunctivitis is often caused by sensitivity to grass pollen. Symptoms include repetitive sneezing, nasal itching, runny nose, nasal congestion, and itchy and watery eyes. Hay fever affects nearly 30 million people in the U.S. and more than 500 million persons worldwide.
"The approval of Oralair provides an alternative to allergy shots that must be given in a health care provider's office," said Dr. Karen Midthun, director of the FDA's Center for Biologics Evaluation and Research. The first dose of Oralair must be taken in a health care provider's office, so that a patient can be observed for potential side effects and reactions; after this initial dose, Oralair can be taken at home. A patient can begin taking the pill four months before the start of the grass pollen season and thereafter takes the pill throughout the season.
Stallergenes evaluated the safety and effectiveness of Oralair in studies involving approximately 2,500 people in the U.S. and Europe. During one grass pollen season, patients taking Oralair experienced a 16 to 30 percent reduction in symptoms compared to those who received a placebo. "We are very pleased with the U.S. approval of ORALAIR as it will bring a true benefit to US patients suffering from grass pollen-induced allergy," Christian Chavy, chief executive officer of Stallergenes, stated in a press release. "The company not only developed ORALAIR but it also continues to expand the frontiers of allergen immunotherapy."
The once-daily tablet dissolves rapidly after it is placed under the tongue. Severe allergic reactions (such as anaphylaxis) can occur yet the most common negative effects reported by adults were itching in the ears and mouth and of the tongue, as well as swelling of the mouth and throat irritation. The most commonly reported side effects in children were itching and swelling in the mouth and throat irritation.
Oralair is currently authorized in 31 countries around the world, including most European countries, Australia, and Russia for the treatment of grass pollen allergy. In Canada, the popular pill was launched in 2012.
Published by Medicaldaily.com