FDA Approves Pain Relief Device, Infinion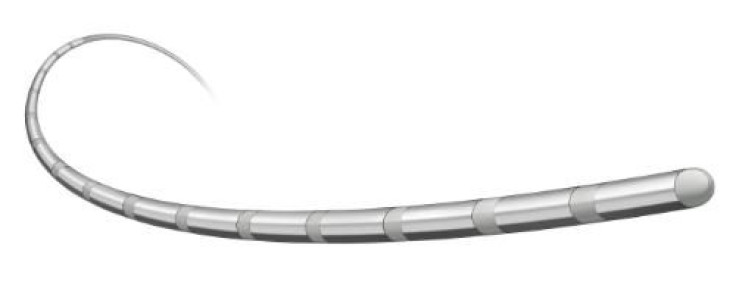 Boston Scientific Corporation announced Thursday that the FDA has approved Infinion, the first rechargeable Spinal Cord Stimulator device to relieve chronic pain.
The company introduced their latest innovation of Infinion, with the first and only 16-contact percutaneous lead, Thursday at the North American Neuromodulation Society (NANS) meeting in Las Vegas.
"The Infinion 16 Lead is the latest advance in lead technology and an exciting new addition to our unrivaled percutaneous lead portfolio," stated Maulik Nanavaty, Senior Vice President and President of Boston Scientific's Neuromodulation Division.
Spinal cord stimulator devices are designed to deliver electrical pulses from an implantable pulse generator to the spinal cord to mask pain signals to the brain, the company says.
Previous percutaneous leads only offered a maximum of eight stimulating contacts.
Infinion offers double the number of contacts and is designed to "offer more coverage of the spinal cord for the management of chronic pain."
"When a single percutaneous lead is the best choice for my patient, the Infinion 16 Lead is a useful new option that lets me cover more of the spinal cord than ever before," said Marshall Bedder, M.D., Director of Interventional Pain at Pacific Medical Centers in Seattle.
"For the first time, I can now place 16 contacts through a single, small insertion needle with just one lead placement."
According to the American Pain Foundation, more than 75 million Americans suffer from chronic pain.
Pain relief drug abuse has become a growing problem nationwide, in 2007 the National Survey on Drug Use and Health reported a steady increase in the number of Americans abusing prescription pain relievers.
According to researchers, tens of thousands of patients with chronic pain have found that SCS systems help them manage their pain.
Published by Medicaldaily.com