FDA Approves Vizamyl, 2nd Brain Imaging Drug To Detect Alzheimer's And Dementia: Will It Be Approved For Medicare?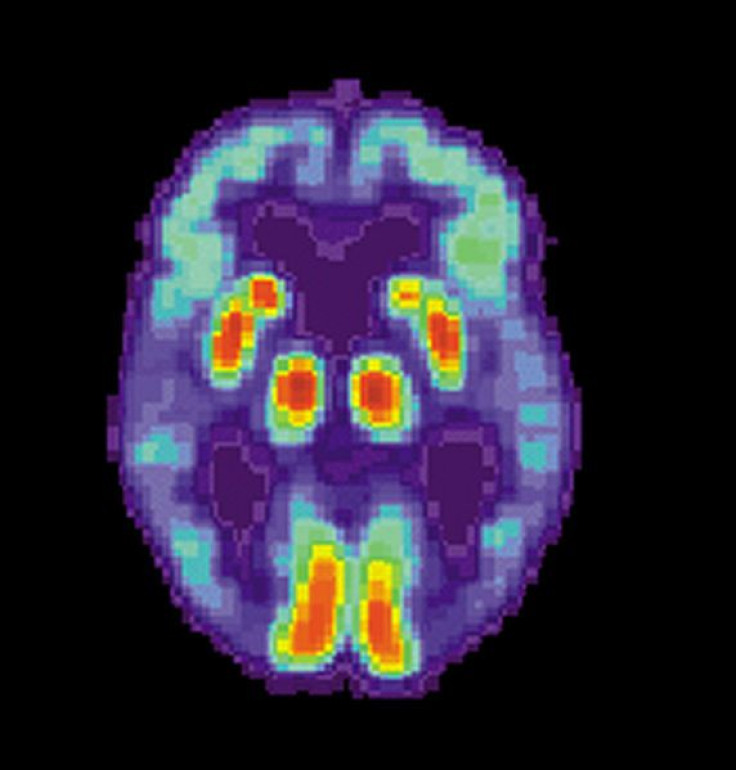 Many people are haunted by the fear that they, too, will succumb to Alzheimer's disease — especially those who witnessed the decline of a parent. Today, the U.S. Food and Drug Administration (FDA) brought the possibility of early detection one step closer in its approval of Vizamyl, a radioactive brain imaging drug for use in evaluating adults for Alzheimer's disease (AD) and dementia.
"Imaging drugs like Vizamyl provide physicians with important tools to help evaluate patients for Alzheimer's disease and dementia," Shaw Chen, M.D., deputy director of the Office of Drug Evaluation IV in the FDA's Center for Drug Evaluation and Research, stated in a press release.
One significant question remains: will the Centers for Medicare & Medicaid Services (CMS) cover use of this drug under Medicare?
Searching For Signs
Vizamyl, the brand name for flutemetamol F 18, is a radiopharmaceutical compound made by GE Healthcare Limited. Used with a positron emission tomography (PET) scan, it helps a medical technician detect the presence of beta amyloid in the brain. A positron emission tomography (PET) scan is an imaging test that uses a radioactive substance (called a tracer) to show how the brain and its tissues are working. The drug works by attaching to beta amyloid, a type of protein that builds up in the brains of people suffering from Alzheimer's disease — this accumulation or 'plaque' is a hallmark of the disease. By attaching to the plaque, then, Vizamyl makes plaque visible on a PET scan.
Vizamyl is the second diagnostic drug approved by the FDA for visualizing beta amyloid on a PET scan. Last year, Amyvid (Florbetapir F 18), which is made by Eli Lilly & Co., was approved to help evaluate adults for AD and other causes of diminishing brain function such as memory and language skills. Yet, in September 2013, CMS announced its decision to not cover PET scan imaging for the diagnosis or treatment of dementia or neurodegenerative disease in Medicare beneficiaries; instead, the government agency has required additional clinical trials to address 'evidentiary gaps' — meaning, Amyvid is not specific enough in its detection abilities. (This opinion is not shared by all, as some in the medical community believe a PET scan using Amyvid may be helpful in identifying progressive cognitive decline.) The Wall Street Journal reports Eli Lilly's expression of disappointment with CMS, which is effectively denying patient access to a much-desired diagnostic tool.
In all likelihood, GE Healthcare is hoping that a similar fate does not await Vizamyl.
Study and Safety
Recent studies have tested the ability of flutemetamol to detect amyloid beta deposition during PET imaging. One Japanese study comprised 36 patients with AD, 68 subjects with mild cognitive impairment (MCI), 41 older (over the age of 56) healthy controls, 11 younger (under the age of 45) healthy controls, and 10 transitional (between the ages of 46 and 55) healthy controls. All 166 subjects underwent 30 minutes of static and 60 minutes of dynamic (including cognitive tests) scans with flutemetamol. Of the 36 Alzheimer's patients, 35 showed positive scans, while 36 of 41 older control subjects showed negative scans. The researchers determined the scans had a sensitivity of 97.2 percent and specificity of 85.3 percent in distinguishing AD patients from older healthy control subjects, and a specificity of 100 percent for young and transitional control subjects. The researchers commented that such scans "could become a routine clinical procedure for reliable biomarker of beta amyloid deposition" in patients with AD as well as a preclinical test for AD.
A similar study, conducted by researchers in Finland in July of this year, found flutemetamol able to detect, "with moderate to high sensitivity and high specificity," beta amyloid accumulation in the brain in vivo. "This agent, therefore, represents a valuable new tool to study and verify the presence of amyloid-β pathology," wrote the authors.
In its approval, the FDA noted that safety risks associated with Vizamyl include hypersensitivity reactions as well as those risks commonly associated with PET scans: image misinterpretation and radiation exposure. Common side effects associated with Vizamyl include flushing, headache, increased blood pressure, nausea, and dizziness.
Sources: Hatashita S, Yamasaki H, Suzuki Y, et al. [18F]Flutemetamol amyloid-beta PET imaging compared with [11C]PIB across the spectrum of Alzheimer's disease. European Journal of Nuclear Medicine and Molecular Imaging. 2013.
Leinonen V, Rinne JO, Virtanen KA, et al. Positron emission tomography with [18F]flutemetamol and [11C]PiB for in vivo detection of cerebral cortical amyloid in normal pressure hydrocephalus patients. European Journal of Neurology. 2013.
Doraiswamy PM, Sperling RA, Coleman RE, et al. Amyloid-β assessed by florbetapir F 18 PET and 18-month cognitive decline: a multicenter study. Neurology. 2012.
Correction, October 28, 2013: A previous version of this article stated that CMS refused to approve Medicare coverage of Amyvid in July 2013. While the draft coverage decision was made in July, the final CMS coverage decision on beta amyloid PET in dementia and neurodegenerative disease was announced on September 27, 2013.
Published by Medicaldaily.com