FDA Proposes Limit On Inorganic Arsenic In Infant Rice Cereal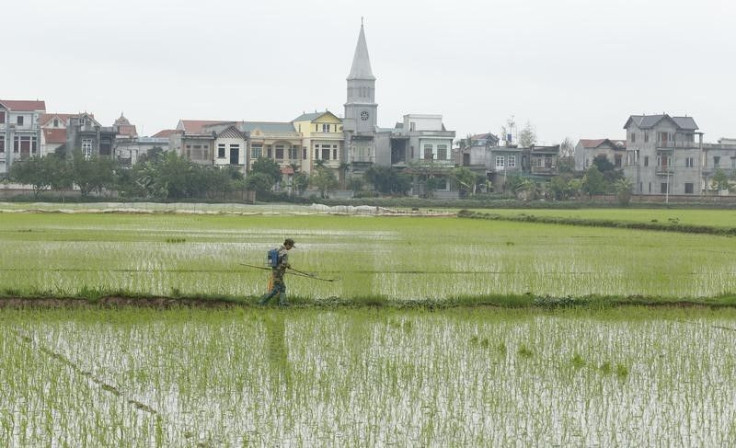 (Reuters) - The U.S. Food and Drug Administration said on Friday it was taking steps to cut inorganic arsenic levels in infant rice cereal, a primary source of arsenic exposure in infants.
Exposure to inorganic arsenic in infants and pregnant women can result in decreased performance by children on developmental tests that measure speech and learning.
The FDA is proposing a limit of 100 parts per billion (ppb) in the cereal, in line with the level set by the European Commission for rice intended for infants and young children.
The agency said its tests found that most cereals on the market either meet or are close to the proposed level.
The agency said it was not recommending that the general population change their current rice consumption patterns, but was offering targeted information for pregnant women and infants to help reduce exposure. (http://1.usa.gov/25B26bg)
Infant cereal manufacturers including Abbott Laboratories, Mead Johnson Nutrition Co, Kraft Heinz Co and Nestle SA did not immediately respond to requests for comment.
Influential consumer magazine Consumer Reports urged in 2012 that the United States set limits for arsenic in rice after tests on more than 60 popular products showed that most contained inorganic arsenic. (http://reut.rs/1VYGHoh)
Arsenic exists in two forms, naturally occurring organic and inorganic, which is often used in feed for poultry and occasionally hogs to prevent disease.
Waste from those animals can contaminate fields and waterways when it is used as fertilizer. As a result, arsenic can be found in rice, fruit, vegetables and seafood - all of which are considered healthy.
Exposure to inorganic arsenic in rice and rice products causes an additional four cases of lung and bladder cancer over the lifetime of every 100,000 people in the United States, the FDA said. These cases would account for far less than 1 percent of the nation's total, the agency said.
The proposed limit is open for public comment for 90 days.
(Reporting by Natalie Grover in Bengaluru; Editing by Ted Kerr)
Published by Medicaldaily.com