FDA Criticizes KIND Snacks Over False Health Claims, Names Saturated Fats As Culprit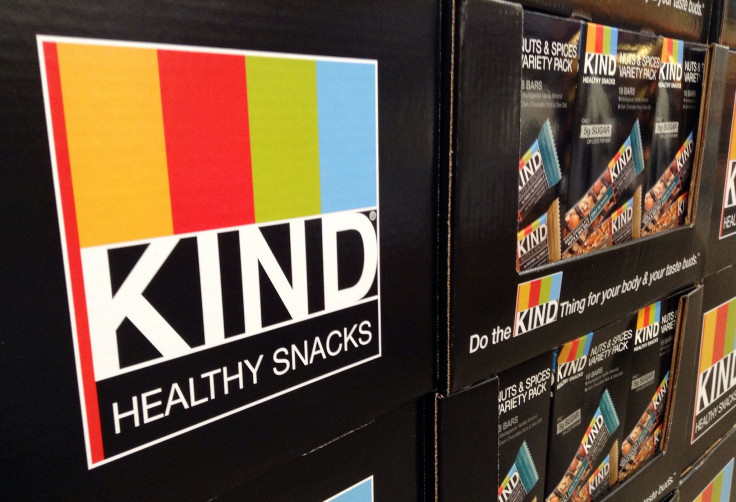 On March 17, the FDA sent a letter to KIND Snacks, the maker of fruit, nut, and grain bars, spelling out a laundry list of violations the agency claimed were misleading consumers about the bars' nutritional value.
KIND bars, the FDA claimed, exceeded multiple daily allowances in total fats and saturated fats, misused the phrase "No Trans-Fats," and made repeated use of the word "healthy" and the "+" symbol, despite failing to meet the necessary criteria to do so. While many protein and snack bars have been derided for being high in sugar and calories, while still promoting the products' nutritional value, a closer look at KIND bars tells a different story.
For example, one of the FDA's most robust contentions with the company is their across-the-board violation of saturated fat content. The Kind Fruit & Nut Almond & Apricot product contains 3.5 grams of saturated fat per 40g of the food; Kind Fruit & Nut Almond & Coconut product contains 5 g of saturated fat; and KIND Plus Peanut Butter Dark Chocolate + Protein product contains 3.5 g of saturated fat per 40g. Saturated fat, the FDA points out, has been shown to increase so-called bad cholesterol.
But it's important to keep in mind that nuts, by their nature, contain saturated fats — in addition to unsaturated fats, which have been well-established as heart- and brain-healthy. "It's a bit ridiculous that saturated fat from nuts should be counted against a product, because nuts are about one of the healthiest choices you could possibly make," Dr. Walter Willett, Chair of the Department of Nutrition at Harvard T.H. Chan School of Public Health told The Huffington Post.
With more than two-thirds of the U.S. population currently overweight, most of whom consume a diet high in carbohydrates, protein, and unhealthy fats, eliminating a healthy and easily accessed source of fats could actually have the opposite effect the FDA intended. "They are made from healthy foods," Willett said of the bars, "and [the company] should be able to say that their product is healthy."
Published by Medicaldaily.com