FDA To Decide On 'Female Viagra' Drug, Flibanserin, Now Called Addyi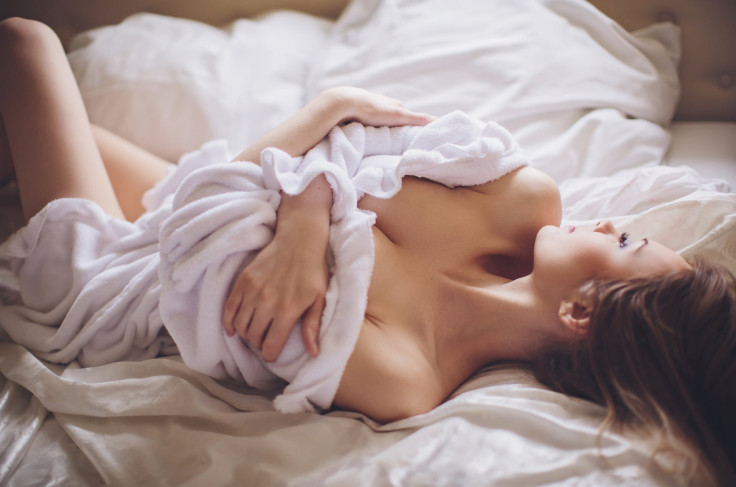 The Food and Drug Administration is poised to decide on Sprout Pharmaceutical's Addyi (flibanserin), dubbed the "female Viagra," for premenopausal women. Flibanserin is a non-hormonal treatment for hypoactive sexual desire disorder in premenopausal women. Originally, the drug failed to gain approval in 2010 and then missed the regulatory mark once again last year. However, with an advisory committee voting 18-6 recommending approval, as reported in the Washington Post, most predictions say FDA will have a change of heart.
Sprout acquired the drug from Boehringer Ingelheim, which in 2010 failed to prove its efficacy to an 11-member advisory committee of the FDA. According to an article published in the British Medical Journal at that time, flibanserin "caused worrying side effects, including dizziness, fainting, and accidental injury, leading to almost one in seven women dropping out of clinical trials."
In a briefing document posted two months ago on its website, the FDA says efficacy of flibanserin "has been demonstrated" by Sprout across three placebo-controlled 24-week studies conducted in North America.
Surprisingly, two of these "pivotal" studies were originally presented by Boehringer Ingelheim… and rejected as insufficient.
Clinical Evidence
The studies measured sexual activity, sexual desire, and distress associated with low desire. Across the drug trials, over 2,700 patients received the recommended flibanserin dose with 1,658 of those receiving the recommended regimen, the FDA noted. Participants included premenopausal women, who met the criteria for a diagnosis of hypoactive sexual desire disorder (HSDD) for at least six months.
The sexual disorder, as described by the FDA, "is characterized by a deficiency or absence of sexual fantasies and desire for sexual activity which causes marked distress or interpersonal difficulty, and is not better accounted for by another psychiatric disorder or due exclusively to the direct physiological effects of a substance or to the direct physiological effects of another medical condition." Importantly, normal fluctuations in the levels of desire are not included in HSDD.
Study patients who met the HSDD criterion were required to be in a stable, monogamous relationship, with a sexually functional partner, for at least one year.
North Carolina-based Sprout describes itself on its website as "solely focused on pursuing the FDA approval of Addyi (flibanserin)." The company says flibanserin works on key neurotransmitters affecting sexual desire. Specifically, flibanserin is said to increase dopamine and norepinephrine, which are responsible for sexual excitement, while decreasing serotonin, which causes sexual inhibition. After failing to gain FDA approval of the drug in February of last year, Sprout resubmitted its application later in the year. At that time, the company said the FDA requested two additional studies, not just one.
Note: After this story was published, FDA announced its approval of Addyi.
Published by Medicaldaily.com