FDA Delivers Warning Against Online Pharmacies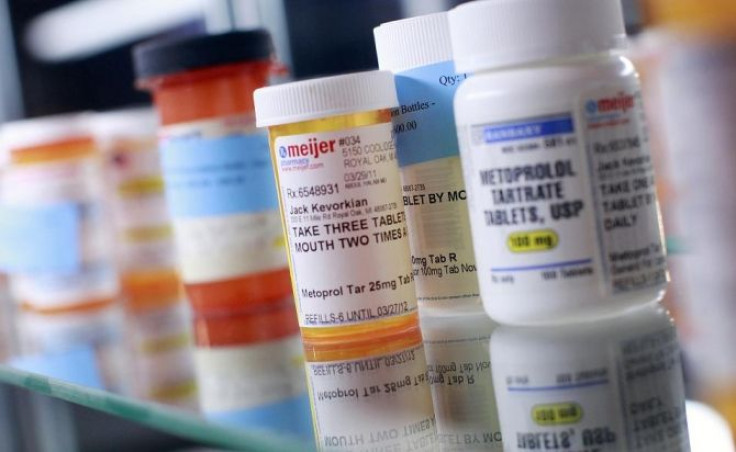 While the internet has changed many things, it has altogether revolutionized shopping. Many consumers love the easy access that shopping for clothes, books, and even cars the web can bring. But while online shopping definitely has its benefits, a federal bureau says that there is one thing that customers should be wary about buying online: drugs.
The United States Food and Drug Administration (FDA) launched a campaign today called BeSafeRx attempting to educate patients on safe options for buying medication. According to the press release, nearly 1 in 4 internet users have purchased prescription medication online, but 30 percent were unsure of how to verify whether an online pharmacy was reputable. That's particularly scary because only 3 percent of online pharmacies meet state and federal laws.
It is easy to see why many people turn to the internet for medication. Prescription drugs can run a high tab and insurance companies are not always consistent in what they cover. But buying drugs online could cost you more than shipping. "Buying medicines from rogue online pharmacies can be risky because they may sell fake, expired, contaminated, not approved by FDA, or otherwise unsafe products that are dangerous to patients," FDA Commissioner Margaret Hamburg said. "Fraudulent and illegal online pharmacies often offer deeply discounted products. If the low prices seem too good to be true, they probably are. FDA's BeSafeRx campaign is designed to help patients learn how to avoid these risks."
Many pharmacies seem like legitimate storefronts, only to actually be illegal. A good chunk claim to be from Canada and, since many American consumers know that medicine is cheaper there, they assume that is why they are getting such a great deal. But the FDA says not to be fooled.
The government agency also says that products may contain incorrect amounts of ingredients. They also may contain no active ingredient at all or be made with harmful ones, like arsenic or rat poison. In February and April, the FDA warned doctors and cancer clinics that may have bought Avastin through the "gray market". The fake Avastin originated in Asia or in Eastern Europe and were sold through a company that claimed to be based in Montana.
The FDA says that consumers should only buy from pharmacies that fit the following criteria:
require a valid prescription from a doctor or other health care professional;
are located in the United States;
have a licensed pharmacist available for consultation; and
are licensed by the patient's state board of pharmacy.
You can find a list of reputable online pharmacies based in your state here.
Published by Medicaldaily.com