FDA Finalizes New System To Identify Medical Devices: Unique Item Codes And Searchable Database To Come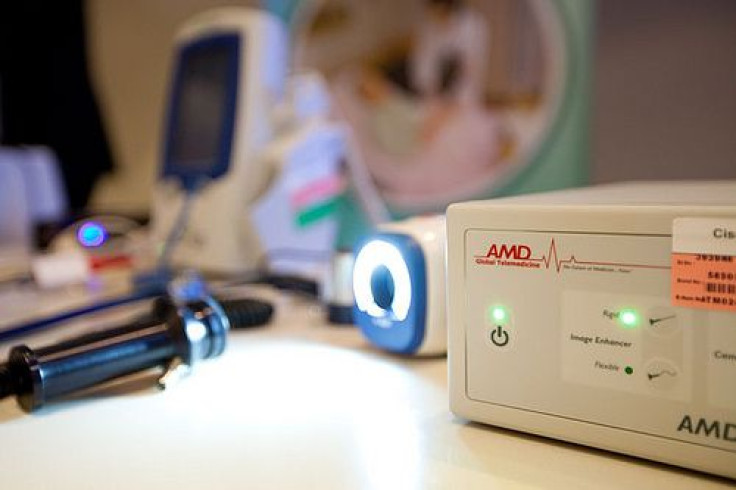 The U.S. Food and Drug Administration (FDA) announced Friday its plan to develop a two-part system that would assign a unique item code to each medical device in use across the country, as well as log the devices in a searchable database for healthcare officials to check their history and use.
Standardizing The Devices
The new plan, which the FDA has called the unique device identification system (UDI), has the potential to "improve the quality of information in medical device adverse events reports, which will help the FDA identify product problems more quickly, better target recalls, and improve patient safety," according to a press release. No patient-specific information will be included in the UDI.
"UDI represents a landmark step in improving patient safety," said Jeffrey Shuren, M.D., J.D., director of the FDA's Center for Devices and Radiological Health. Also among the improvements will be "modernizing our postmarket surveillance system for medical devices, and facilitating medical device innovation."
The new UDI system consists of two main components. The first is a unique tracking number, similar to a SKU (stock keeping unit) assigned to each product of a business' inventory, which is called a unique device identifier. The identifier also includes the product's batch or lot number, expiration date, and manufacturing date when that information appears on the label.
The second component is a publicly accessible database that keeps track of all products with a unique device identifier, which the FDA has called the Global Unique Device Identification Database (GUDID).
As devices are separated into three classes based on their risk or life-sustaining potential, graded from Class I to III, with III being high-risk. Class III devices include implantable pacemakers, pulse generators, HIV diagnostic tests, and automated external defibrillators (AEDs).
"In general, high-risk medical devices (Class III) will be required to carry unique device identifiers on their label and packaging within one year and this number and corresponding device information must be submitted to the new database," according to the FDA press release. Class II devices require proper labeling and packaging within three years, and Class I devices (e.g. bandages, examination gloves, small surgical instruments) have five years.
"A consistent and clear way to identify medical devices will result in more reliable data on how medical devices are used," Shuren said. "In turn, this can promote safe device use by providers and patients as well as faster, more innovative, and less costly device development."
A Brighter Future?
Part of the goal in implementing UDI is to reduce cases of patient harm and product recalls, ultimately coming from health officials having greater access to each device's information. One 2011 study revealed that the FDA's standards for issuing recalls differ dramatically from the standards used premarket to determine whether a device is a high-risk or life-sustaining product.
The study found that 78 percent of products recalled between 2005 and 2009 were approved through regulatory processes with much looser standards, or were totally exempt from regulatory review at all, despite nearly all being classified as high-risk products postmarket.
In the study's collection period, the FDA included 115 names of recalled devices (involving millions of units) on their high-risk recall list. Out of those, 113 were deemed the highest risk — Class I recalls — as they posed serious risks of "adverse health consequences or death." The premarket approval (PMA) process — a rigorous process that requires extensive scientific testing and "reasonable assurance that the device is safe and effective for its intended use" — was used 18 percent of the time (21 of 113), despite all high-risk devices requiring a PMA process.
The majority of devices went through 510(k) regulatory processes, which evaluate products based off their previous models and require no clinical trials for safety or efficacy.
"Instead," the study reports, "the sponsor was required only to demonstrate that the device was substantially equivalent in materials, purpose, and mechanism of action to another device that was already on the market in May 1976," the year Congress designed the pathway as a means to expedite a product's move to market. It effectively allowed manufacturers to make new products based off past designs and bypass the more rigorous PMA process.
In August 2010, the FDA released a report acknowledging the concerns of relying so heavily on the 510(k) regulation process. The report agreed that more clinical trials would result in greater patient safety and fostering of innovation in the medical device industry, further suggesting that if the FDA had greater oversight in requiring premarket inspections and postmarket studies, then overall safety would be enhanced.
But, according to the 2011 study, "one reason that the FDA has relied heavily on the 510(k) process is because it is less expensive and enables the relatively small Center for Devices and Radiological Health (CDRH)," of which Dr. Shuren is a member, "to review thousands of devices each year." The average cost of reviewing a device submitted through the 510(k) process in 2005, for example, is $18,200 for the FDA. The same device, tested by PMA standards, would cost the agency $870,000.
"Thus," the team concluded, "the standards used to determine whether a medical device is a high-risk or life-sustaining product prior to approval are clearly very different from the standards used to recall a medical device as life threatening."
Source: Zuckerman D, Brown P, Nissen S. Medical Device Recalls and the FDA Approval Process. JAMA Internal Medicine. 2013.
Published by Medicaldaily.com