FDA: GMO Foods Must Adhere To Same Safety Laws As Other Plant-Derived Products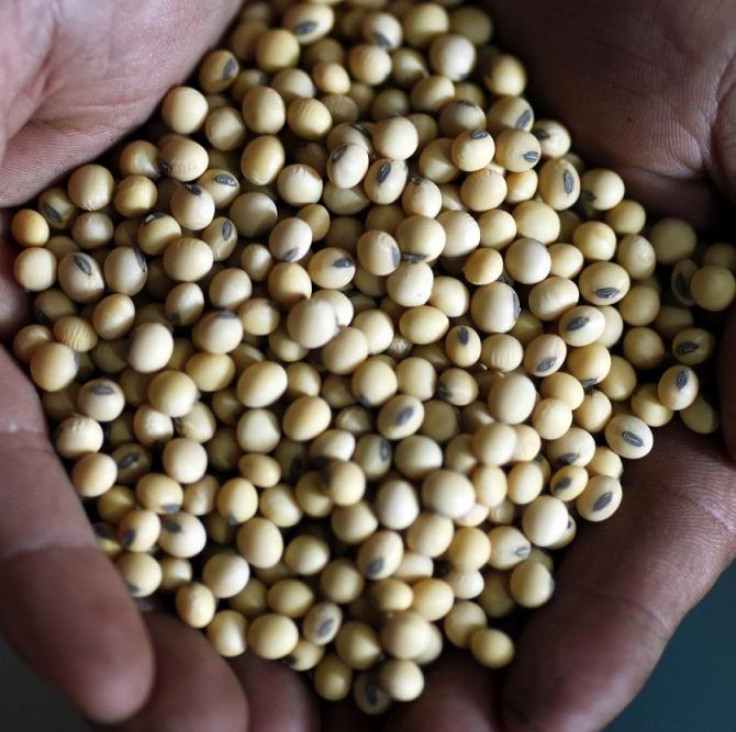 Food from genetically modified organisms (GMOs) has been popular in the news lately, as companies try to get their products approved by federal regulators, and lawmakers try to make the labeling of these foods mandatory by law.
Monsanto was in the news this week after winning a case in front of the U.S. Supreme Court, which unanimously ruled that farmers couldn't create new seeds out of the company's genetically altered soybeans without paying Monsanto a fee, The New York Times reported. And as The Raw Story reported in April, Democratic senators Barbara Boxer from California and Peter DeFazio from Oregon have proposed legislation called The Genetically Engineered Food Right-to-Know Act to require that GMO foods be labeled as such. The U.S. Food and Drug Administration (FDA) is also currently reviewing the merits of the first genetically engineered animal for human consumption - the AquaBounty Technologies AquAdvantage Fish, a hybrid salmon-trout-tilapia.
In light of all the attention GMO foods are getting, the FDA today released a consumer update to inform the public of the agency's role in regulating the safety of these foods and products. These products have been in the food supply for 20 years, the agency explained, and they all go through the FDA's science-based testing to determine if they're safe enough to be used or consumed by humans.
"FDA regulates food from [genetically engineered] crops in conjunction with the U.S. Department of Agriculture (USDA) and the Environmental Protection Agency (EPA)," the FDA said. "USDA's Animal and Plant Health Inspection Service is responsible for protecting agriculture from pests and disease, including making sure that all new GE plant varieties pose no pest risk to other plants. EPA regulates pesticides, including those bioengineered into food crops, to make sure that pesticides are safe for human and animal consumption and do not pose unreasonable risks of harm to human health or the environment."
GMO-derived foods must adhere to the regulations of the Federal Food, Drug, and Cosmetic Act, which also applies to all foods that come from traditionally grown plants, the agency added. In fact, they encourage companies looking to develop genetically engineered plants to contact the FDA before they start marketing products. Although the consultation is voluntary, the director of FDA's Office of Food Additive Safety, Dennis Keefe, said it may be useful in determining ways to ensure that the products are safe and abide by the law.
"The developer produces a safety assessment, which includes the identification of distinguishing attributes of new genetic traits, whether any new material in food made from the GE plant could be toxic or allergenic when eaten, and a comparison of the levels of nutrients in the GE plant to traditionally bred plants," the FDA said. "FDA scientists evaluate the safety assessment and also review relevant data and information that are publicly available in published scientific literature and the agency's own records."
The agency also said it supports the labeling of GMO foods, and though such labeling is voluntary so far, it has issued draft guidance to companies to help them properly label their products.
Overall, the FDA said, it takes a neutral stance on GMO products, neither supporting nor opposing them. Its priority is rather to make sure that any product available for human consumption is safe and in compliance with regulation.
Published by Medicaldaily.com