FDA Grants Priority Review To Oral Hepatitis C Drug Sofosbuvir, Approval Decision Set For December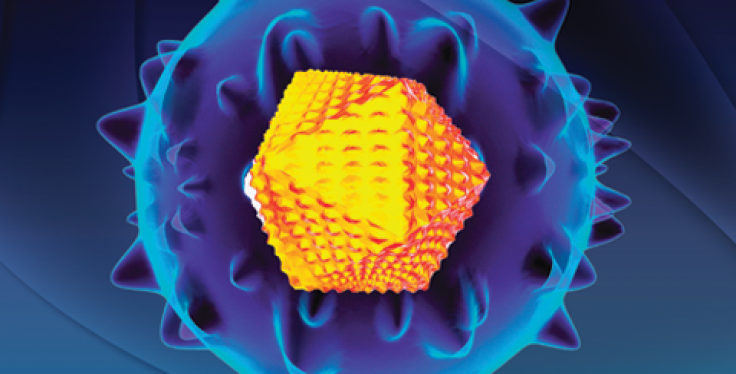 Following successful late stage Phase III clinical trials of sofosbuvir, the FDA has granted a priority review designation for Gilead's new hepatitis C drug. If successful during the abbreviated approval process, Gilead expects the drug to be approved by December 8 of this year, making it one of the first in a new generation of drugs that target the virus itself to hit the market.
Sofosbuvir is a small molecule pharmaceutical compound, which acts on the hepatitis C polymerase and blocks the virus' ability to replicate its RNA. The drug is meant to be used in combination with pegylated interferon (a longer lasting version of interferon alpha) and ribavirin (an antiviral currently used to treat hepatitis C). The drug can also be used with ribavirin alone or with other direct-acting antiviral (DAA) treatments.
Clinical trials from the drug showed great promise in curing patients of hepatitis C infection. A study published recently in the New England Journal of Medicine that we have previously covered showed that when combined with another antiviral drug, ribavirin, sofosbuvir was able to give a patient response rate of 93 percent for subtype 2, and 61 percent for subtype 3 of the hepatitis C virus. These two subtypes make up 25 percent of all hepatitis C cases in the United States. There are approximately four million Americans living with hepatitis C infections, many of whom are unaware of their infections.
Another clinical study called ELECTRON showed that interferon-free treatment with the drug and ribavirin caused a 100 percent response rate at 24 weeks post-treatment. The study was conducted in patients who had hepatitis C with genotypes 2 and 3.
The oral pill will be prescribed for those with genotype 2 and 3 of the virus in combination with ribavirin. In patients who have never received treatment for hepatitis C, or naïve patients, and have genotypes 1, 4, 5 and 6, the oral drug would be used in combination with peg-interferon and ribavirin.
Hepatitis C treatments are coming out of the woodworks with almost every major pharmaceutical and biotechnology company set to be submitting drugs for approval within the next year. This comes as good news to those suffering from chronic hepatitis C virus infection. The virus can slowly cause liver failure because of scarring and can also result in liver cirrhosis. An estimated 130 to 200 million people worldwide are infected with the hepatitis C virus. Of people initially infected with the virus, 85 percent have the virus persist chronically.
The majority of liver transplants are performed because of hepatitis C infection. And sadly, even with a transplant, the virus can reassert itself. Currently, there is no vaccine for the virus.
Another drug, simeprevir, made by Medivir and Janssen, a division of Johnson & Johnson, was submitted last month to the FDA and also had promising late stage Phase III clinical trial results. Simeprevir targets a different pathway in the virus life cycle than Gilead's sofosbuvir does.
Published by Medicaldaily.com