FDA: STAR Ankle Implants Could Break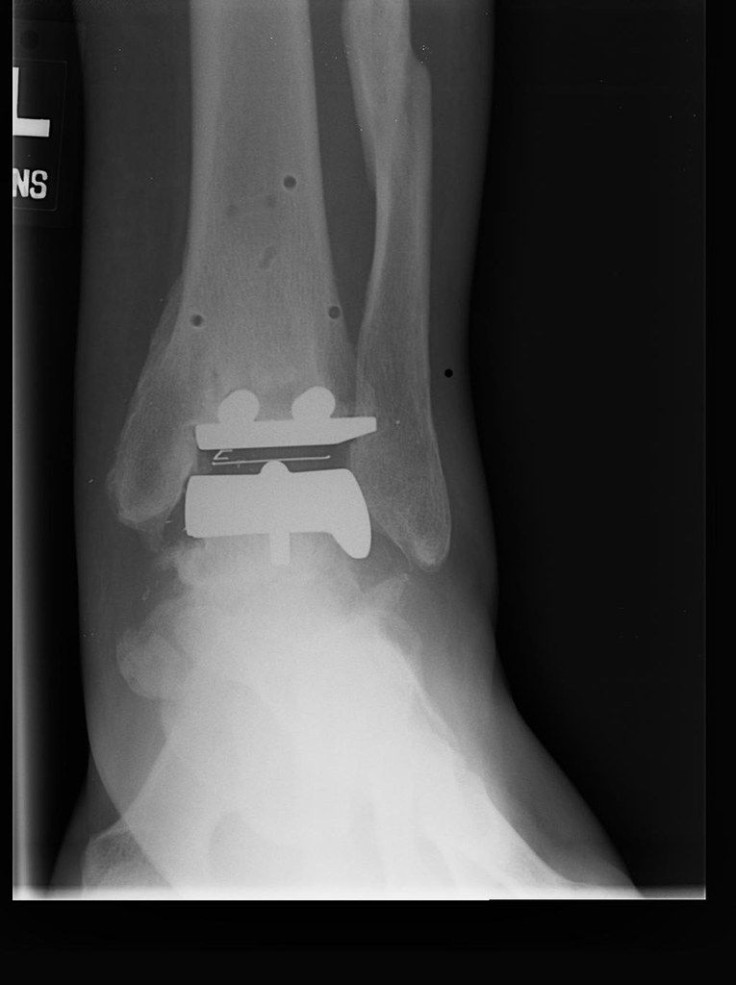 The FDA has issued a new alert for patients who have received or are considering Scandinavian Total Ankle Replacement (STAR) ankle replacements. Plastic parts used in these devices may show signs of breakage three to four years after being implanted.
The FDA is not saying to disregard this product entirely. It is saying that younger, active patients with osteoarthritis likely have a higher risk of experiencing a break. Older patients who aren't as active can still consider the implant.
What is a STAR ankle replacement?
STAR replacements, which are manufactured by medical technology firm Stryker, are total replacements for a patient's ankle joint. They normally replace joints that have become painful due to various forms of arthritis.
The company describes the device as "the first and only three-piece approved mobile bearing ankle implant available in the United States," with 225 configurations that can be customized to suit each patient's individual needs. Over 30,000 units have been sold worldwide.
Stryker's patient information site describes the device's three parts:
Talar Component: Covers up the talus or lower bone of the ankle joint
Tibial Plate: Covers up the bottom of the tibia (shinbone)
Mobile Bearing: Made out of medical grade plastic called polyethylene. The plastic piece is designed to move in between the metal parts as you move your ankle
What's happening?
Post-approval safety studies have shown that the polyethylene mobile bearing may be prone to breakage. The studies show breakage can begin as early as three to four years after implanting, leading up to a 13.8% breakage rate at the 8-year mark. All fractures require additional surgery to correct.
The STAR design was improved in 2014 to better protect the polyethylene material. The FDA says that the fracture rate is not yet known for the updated design, which was not included in the original post-market studies, but available data shows that a break could still be a risk.
The FDA has received 300 reports of plastic component breakage through its adverse event reporting system, including both designs. The FDA also looked at data from STAR replacements that patients had removed, where 72 out of 244 had plastic breakage. Breakage rates changed based on plastic thickness, with thicker configurations showing less degradation.
What should I do?
If you're considering having a STAR implanted, the FDA recommends carefully discussing all available options with your doctor so you can weigh the benefits and risks of each choice.
Patients with STAR implants should pay attention to new or worsening pain, instability, problems supporting weight, and unusual sounds coming from the ankle area. Your doctor will be able to check for problems, which may include getting an X-ray and/or CT scan to check for damage.
The FDA is working with Stryker to update the product's labeling to reflect potential issues, as well as to find ways to limit breakage risks for patients.
Sean Marsala is a health writer based in Philadelphia, Pa. Passionate about technology, he can usually be found reading, browsing the internet and exploring virtual worlds.
Published by Medicaldaily.com