FDA: Meningitis-Linked Pharmacy Knew of Contaminants for Months, Did Nothing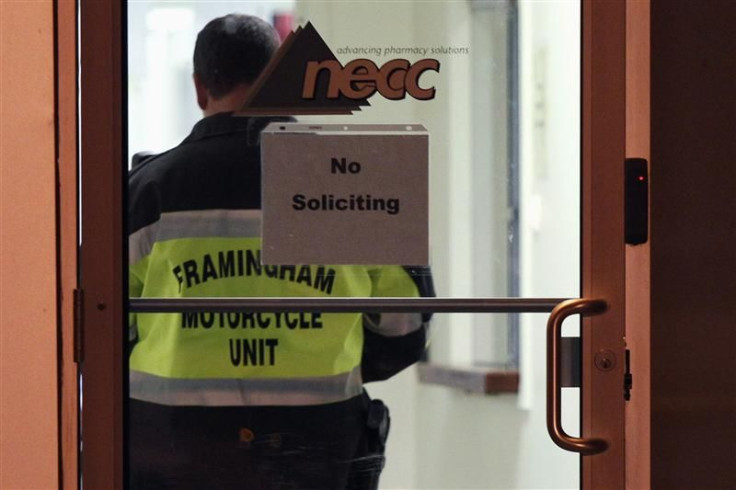 The Food and Drug Administration (FDA) reports that staffers at the New England Compounding Center knew of contamination in the pharmacy for months, but chose to do nothing.
The New England Compounding Center is the compounding pharmacy at the center of the nationwide fungal meningitis outbreak that has killed 24 and infected 344 people in 18 states, according to the latest tally furnished by the Centers for Disease Control and Prevention.
The FDA released a preliminary report on Friday, saying that, even though staffers found bacteria that exceeded the company's internal safety levels, there is no evidence that anyone at the company did anything to correct the problem.
The steroid drug, methylprednisolone acetate, that has caused the outbreak is produced without preservatives, so it is especially important that it is made in sterile conditions. Compounding pharmacies make their medications in air-conditioned and air-filtered rooms in order to maintain a sterile environment.
However, the FDA found that workers at the pharmacy turned off the air conditioning every night, which could interfere with sterility. They also found contaminants in and around the pharmacy's clean room. In an autoclave, which is used to sterilize vials and stoppers, FDA inspectors found a greenish-yellow residue. The FDA also noted that dust from a nearby facility was circulating in the company's air-conditioning system.
Massachusetts has also closed another compounding facility, in addition to New England Compounding Center, which has been closed for months. Infusion Resource was closed because health inspectors found the facility insufficiently sterile. Though the state did not release the details of Infusion Resource's sterility violations, it did say that patients were receiving intravenous injections at the pharmacy, which is in violation of the pharmacy's license.
Compounding pharmacies are intended to fill prescriptions on a case-by-case basis for patients with special needs, like those who are allergic to a particular ingredient. Some have standing orders with hospitals that need a large supply of a particular medication.
Published by Medicaldaily.com