FDA To Test Food For Glyphosate, Monsanto's Popular Herbicide, Which WHO Says 'Probably' Causes Cancer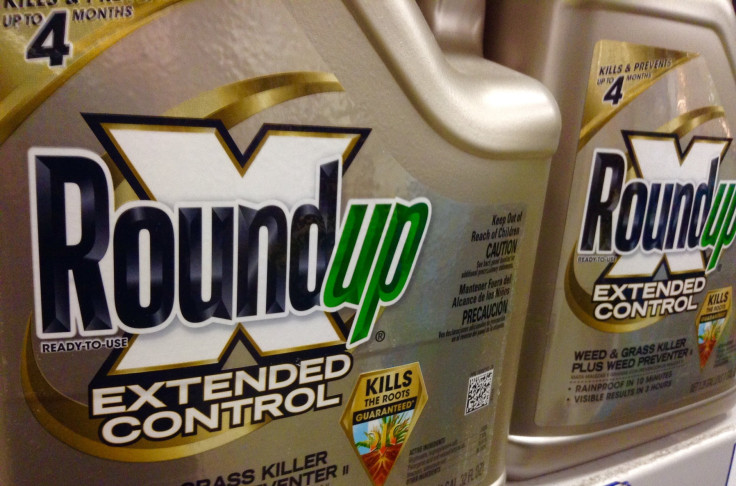 When you bite into an ear of corn, chances are you're also consuming a potentially cancerous chemical known as glyphosate. The Food and Drug Administration (FDA) announced on Thursday that it will begin to test for glyphosate and its health effects in foods, like soybeans, corn, milk, and eggs, for traces of glyphosate.
Glyphosate has been used in farming since the 1970s, when agriculture company Monsanto patented it as the main ingredient in the popular weed killer Roundup. It's since become the most widely used chemical in agriculture worldwide. Last year, however, the World Health Organization called for a ban on the chemical, saying it was "probably carcinogenic to humans." Then in October, a study found farmers had sprayed a total of 1.8 million tons of glyphosate on crops since Roundup was introduced to the market — 9.4 million tons around the world. It was this study that prompted the FDA's decision to begin testing foods for the chemical. After all, an additional 100 million pounds of it are sprayed onto farmland and lawns each year.
According to the Center for Food Safety , studies on glyphosate exposure have found links to kidney and pancreatic cancer in animals — likely because it's been found to damage DNA and chromosomes. Aside from being potentially cancerous, glyphosate has also been shown to kill human cells. Even worse, other chemicals used in Roundup, like solvents and preservatives, have also been found to exacerbate the damage. Research suggests that even when they're diluted, these ingredients cause a more toxic effect than if glyphosate were to be isolated.
The FDA regularly investigates the health effects of herbicides and other chemicals. Glyphosate, however, had long remained under the radar because methods used to test for the chemical were "very cost- and labor-intensive to implement in FDA field labs," the agency said, according to Agri-Pulse. In 2013, the Environmental Protection Agency even raised the maximum allowable limits of glyphosate in crops from 200 parts per million (ppm) to 6,000 ppm after finding adverse effects didn't occur in rats until they consumed 20,000 ppm.
"No data have ever indicated residue levels [on food] of more than a fraction of EPA's very conservative Allowable Daily Intake or any level of concern," Charla Lord, a spokeswoman for Monsanto, said in an email to Newsweek. "We are confident [the FDA] will reaffirm the safe use of this vital tool used safely and effectively by farmers, landowners, and homeowners around the world."
Monsanto recently filed a lawsuit against California's Office of Environmental Health Hazard Assessment in hopes of preventing the organization from adding glyphosate to the state's list of carcinogens. If the agency follows through with its intention, Monsanto, which made $4.8 billion in revenue in 2015, will have to include a "clear and reasonable warning" on Roundup's container to alert consumers about its carcinogenic properties.
Published by Medicaldaily.com