FDA Panel Approves Merck's Blood Clot-Preventing Drug Vorapaxar Despite Risk Of Severe Bleeding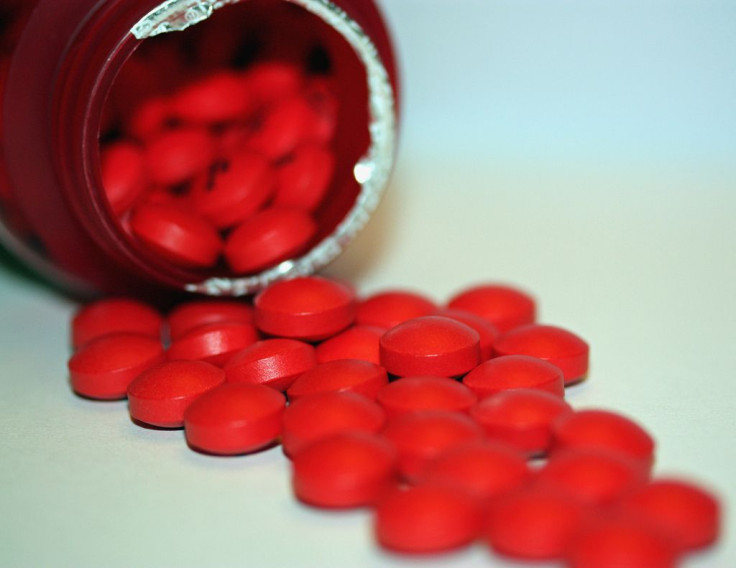 A U.S. Food and Drug Administration (FDA) advisory committee voted on Wednesday for the approval of Merck & Co Inc's blood clot-preventing drug vorapaxar — brand name Zontivity.
The drug was approved with a 10 to one vote. If the FDA approves the drug, it promises to reduce the risk of heart problems in people who have recently suffered a heart attack, but have no history of stroke or transient ischemic attack, for which some risks emerge. Though it doesn't have to, the FDA often goes with the committee's guidance.
"There are approximately 7.6 million Americans who have survived a heart attack," Dr. Daniel Bloomfield, vice president of cardiovascular diseases at Merck Research Laboratories, said in a press release. "Each year, about 190,000 of them have a recurrent heart attack, so there remains a need for additional treatment options. The results of today's advisory committee mark an important milestone in our effort to bring vorapaxar to appropriate patients with a history of heart attack."
Despite the one dissenting vote, the panel agreed that the drug "addresses a real unmet clinical need," and that the "benefit-risk ratio was positive," said acting panel chairperson Dr. Philip Sager, according to Healio. The drug almost lost any hope in approval when, during the first phase of its trial, called TRA 2P, found that the drug reduced the risk of a heart attack or stroke in the overall trial population, but increased the risk of moderate or severe bleeding and intracranial hemorrhage. In a subsequent trial, involving participants who had no history of stroke or transient ischemic attack, the drug proved more effective, though still with a risk of moderate to severe bleeding, according to MedPage Today.
It was for these reasons that the drug got one vote against it on Wednesday. "I voted No, not because I didn't think the primary efficacy was met, but I worried about the size of the benefit and, in particular, with endpoints that were harder, such as cardiovascular death, where we'd need to treat nearly a thousand patients to have one person benefit," Dr. Mori Krantz, a member of the panel from the University of Colorado, Denver, told MedPage Today. He also said that he worried about the risk of bleeding.
Vorapaxar stops platelets from clotting in the arteries, thereby preventing heart attacks. Besides the apparent risks that it comes with, the panelists also debated in several other issues, including the exclusion of stroke and transient ischemic attack patients, and increases in the number of patients during the trial. They say that these factors didn't influence the end result.
But Merck still has some technicalities to worry about. For one, the bleeding is a risk. One of the panelists said that the FDA must "do its due diligence" in managing that risk, Reuters reported. Tying into that, the trial also found that patients who were under 132 lbs. ran the highest risk of bleeding — Merck proposed adding this caution to the drug's label.
Published by Medicaldaily.com