FDA Panel: Dissolvable Tobacco May be Healthier, But Needs More Research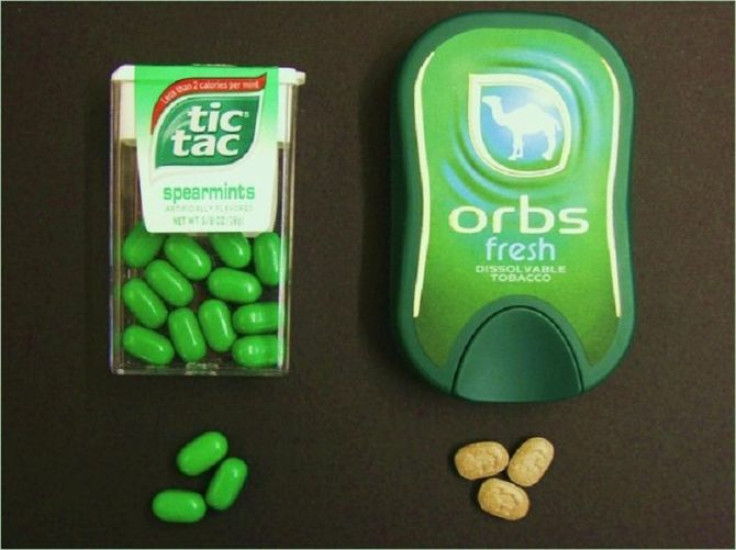 Dissolvable tobacco products could reduce health risks compared with smoking cigarettes, but the panel warned that the alternatives could potentially increase the number of tobacco users, a Food and Drug Administration advisory panel said.
Dissolvable tobacco are flavored mints, strips and sticks of smokeless tobacco that is made from finely grounded tobacco pressed into tablet shapes and works by slowly dissolving in the user's mouth.
However, the FDA's Tobacco Products Scientific Advisory Committee noted that there is a lack of research on the products as they make up a small proportion of the market.
Tobacco companies like R.J. Reynolds, the maker of Camel cigarettes, are increasingly focusing on cigarette alternatives for future sales growth as the demand for cigarettes decline.
R.J. Reynolds Tobacco Co., owned by Reynolds American Inc. in Winston-Salem, N.C., is test marketing Camel Orbs, Camel Strips and Camel Sticks in two cities.
Star Scientific Inc., a company that claims that its mission "is to reduce the harm associated with tobacco use at every level" is also marketing two other dissolvable tobacco products, Ariva and Stonewall tobacco lozenges in wintergreen, coffee and tobacco flavors.
Altria Group Inc., owner of the nation's largest tobacco company, Philip Morris USA, is also test marketing wooden sticks coated with milled tobacco under the Marlboro brand.
While the FDA plans to review research evidence to decide any future actions, there's no timelines for it to act.
The report posted online Thursday , ahead of a Friday deadline, was mandated by the Family Smoking Prevention and Tobacco Control Act that gave the FDA authority over the tobacco industry.
The federal agency has previously raised concerns that dissolvable tobacco products contain a high amount of nicotine and they could be particularly appealing to children and adolescents.
Published by Medicaldaily.com