FDA Panel Reveals Naproxen Isn't Safer On The Heart Than Other Painkillers, Despite Previous Reports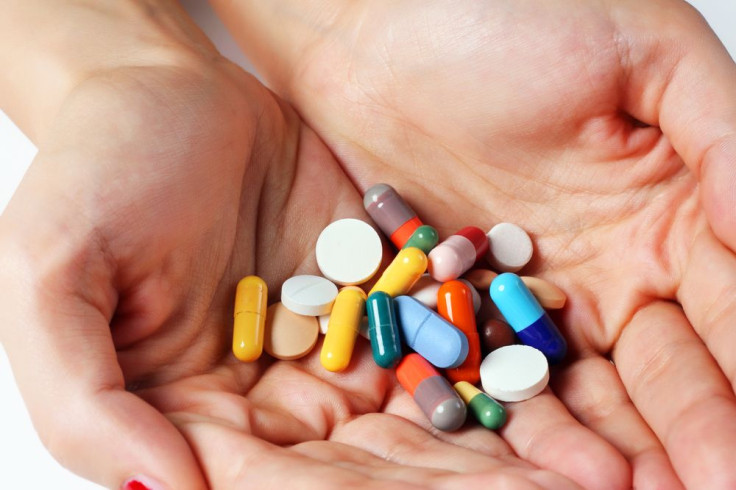 A Food and Drug Administration advisory panel determined the painkiller naproxen does not offer consumers lower cardiovascular risk following a meta-analysis of recent studies claiming the product is safer on the heart compared to its competitors. In a 16-9 vote passed on Tuesday, the FDA's advisory committee revealed there is not enough data to prove that naproxen is associated with a lower risk of cardiac problems compared to other non-steroidal anti-inflammatory drugs (NSAIDs).
According to the American Heart Association, NSAIDs including ibuprofen and Celebrex are taken by 23 million people to help reduce pain, fever, and inflammation. A study published in the American Heart Association's journal, Circulation, revealed that heart attack survivors who use common OTC painkillers such as Aleve and ibuprofen increase their risk of having a second heart attack. A statement from the AHA back in 2007 asked physicians to weigh the risks of recommending NSAIDs while picking the lowest dose for the shortest amount of time.
"The results support previous findings suggesting that NSAIDs have no apparent safe treatment window among heart attack patients, and show that coronary risk related to using the drugs remains high, regardless of the time that has passed since the heart attack," said lead researcher, Dr. Anne-Marie Schjerning Olsen, from the cardiology department at Copenhagen University Hospital Gentofte in Denmark.
Sold over-the-counter as Aleve and under a prescription as Naprosyn, recent studies show naproxen is less likely to cause cardiovascular blood clots compared to rival painkillers such as Advil, Celebrex, and ibuprofen. The FDA decided to put a warning label on all NSAIDs regarding their cardiovascular risk in 2005; however, there was no evidence to suggest these drugs carried different levels of risk, Reuters reported.
Although an ongoing retrospective analysis comparing naproxen to other NSAIDs, known as Precision, revealed it is less dangerous on the heart, the FDA panel still voted 16-9 that not enough data exists to warrant a change in prescription information. The meta-analysis published in The Lancet has not been completed and panelists recommend waiting for Precision to conclude before making any final decisions. "Meta-analyses are good for raising questions, not for settling them," said panelist Dr. Sanjay Kaul of UCLA School of Medicine.
"If appropriate alternative treatments aren't available, use the lowest dose and for the shortest period necessary to control symptoms," Dr. Elliott Antman, president-elect of the American Heart Association and professor of medicine at Brigham and Women's Hospital, Harvard Medical School, said in a statement.
Published by Medicaldaily.com