FDA Push To Reclassify Transvaginal Mesh: Agency Proposes Surgical Mesh Move To 'High-Risk' Category Device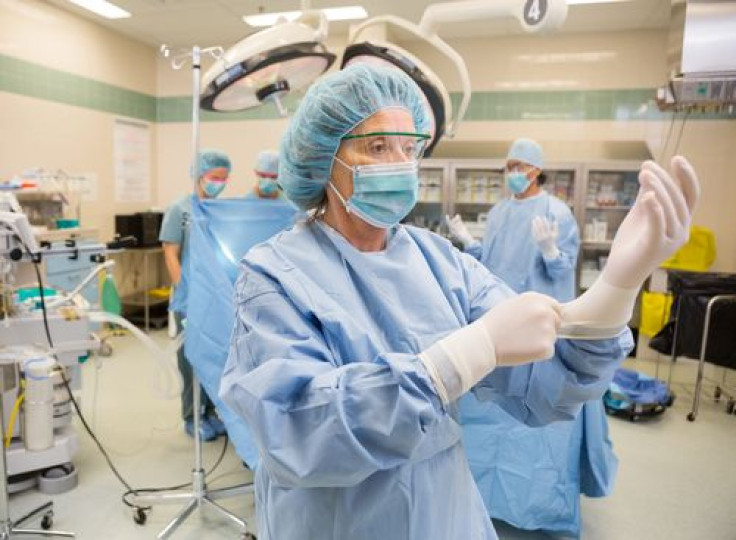 The Food and Drug Administration (FDA) announced Tuesday its two proposals for transvaginal mesh to be moved from its classification as a moderate-risk device (class II) to that of a high-risk device (class III). The FDA also announced that manufacturers seeking approval must submit a pre-market approval application so the agency can evaluate safety and efficacy.
Transvaginal mesh is most commonly used to repair or prevent female genital prolapse, otherwise known as pelvic organ prolapse (POP). The condition occurs when a woman's pelvic muscles are too weak to support the surrounding organs, and eventually the tissue gives way to the organs, which bulge through the vagina. While transvaginal mesh is intended to bolster these weak muscles, the FDA claims the mesh too often fails.
"The FDA has identified clear risks associated with surgical mesh for the transvaginal repair of pelvic organ prolapse and is now proposing to address those risks for more safe and effective products," said Dr. William Maisel, deputy director of science and chief scientist at the FDA's Center for Devices and Radiological Health, in a news release.
POP is not a life-threatening condition. However, it does cause women ample discomfort, disruption of their sexual, urinary, and defecatory functions, and an overall drop in their quality of life. Many mesh kits come with instruments designed to aid surgeons in inserting, placing, fixating, and anchoring the mesh in the patient's body. Each of these instruments, under the new proposal guidelines, will be subject to the FDA's approval. For instruments that are provided separately from the mesh, the FDA proposes they move from low-risk to moderate-risk.
"If these proposals are finalized," Maisel said, "we will require manufacturers to provide premarket clinical data to demonstrate a reasonable assurance of safety and effectiveness for surgical mesh used to treat transvaginal POP repair."
The FDA has already taken extensive steps to ensure the safety and effectiveness of transvaginal mesh devices, most notably in 2012 when it ordered manufacturers of urogynecologic surgical mesh devices to conduct post-market surveillance studies. In 2011, the FDA's Obstetrics and Gynecology Devices Panel recommended that the agency begin receiving pre-market approval and reclassify the mesh devices as class III, rather than class II.
The FDA also points out that mesh designed to treat SUI (stress urinary incontinence), abdominal POP repair with mesh, hernia repair, and other non-urogynecologic indications, don't fall within the scope of the latest announcement.
Published by Medicaldaily.com