FDA 'Pushing Hard' For E-Cigarette Rule After CDC Report Brands Vaping As 'Poisonous' To Kids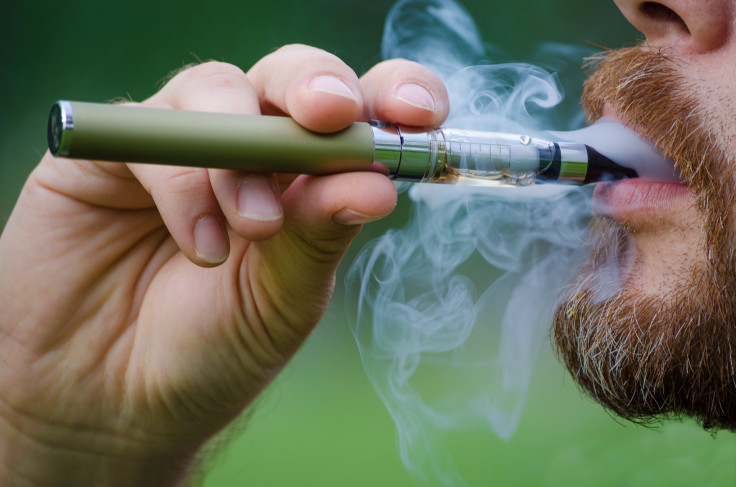 After the Centers for Disease Control and Prevention (CDC) recently reported that e-cigarettes are "poisoning" children, the Food and Drug Administration (FDA) announced Thursday that it's "pushing very hard" to create a rule to monitor vaping devices in light of emerging health concerns.
FDA Commissioner Margaret Hamburg in particular told senators at a Congressional budget hearing that the FDA will be creating a proposal that will be ready for release "very soon." The proposal first must be assessed by the White House's Office of Management and Budget; however, according to NBC News, the OMB has been reviewing the proposal for nearly five months.
Hamburg's statement comes after prodding by public health advocates and legislators who labeled the FDA's delays as "disgraceful." Senator Jeff Merkley of Oregon said that the makers of e-cigarettes have a tendency to target young people through sweet-flavored vaping devices and strawberry-flavored cigars, in an "insidious strategy to addict our children to nicotine."
Though e-cigarettes do contain nicotine, they contain far less of the harmful toxins found in traditional cigarette smoke. However, research has shown that potential contaminants in vaping smoke could have adverse effects on those who inhale them. Public health advocates have argued that e-cigarettes are a gateway drug of sorts to actual tobacco smoking.
The CDC report showed that about half of the calls to poison centers around the U.S. had to do with children under the age of 5, who had been playing with e-cigarettes and been exposed to the nicotine liquid. Since 2010, when there was only one call per month to poison centers involving e-cigarette liquid, rates have jumped up to 215 calls per month in February 2014.
"This report raises another red flag about e-cigarettes — the liquid nicotine used in e-cigarettes can be hazardous," Dr. Tom Frieden, CDC director, said in a statement. Additionally, kids who aren't addicted to nicotine could find themselves becoming addicted through the use of sweet-flavored e-cigs that otherwise seem harmless.
In the meantime, while the e-cigarette debate rolls on, the FDA pledges to push the rule forward to help curb any hazardous events or long-term consequences of vaping. "I do believe that very soon I will be able to call you, and say the deeming rule is out," Hamburg said in respose to Senator Merkley's prodding.
Published by Medicaldaily.com