FDA Recalls Celery In 17 States As Response To E. Coli Scare: What You Can Substitute For Celery In Recipes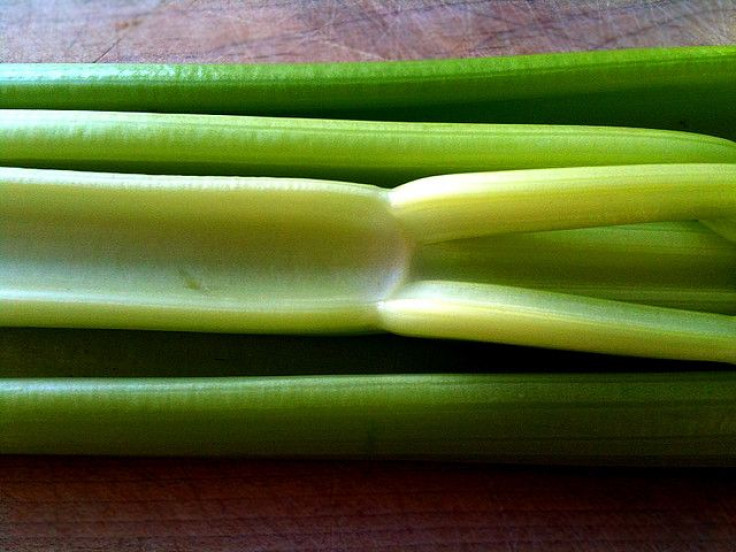 The Food and Drug Administration issued a recall of celery produced by Taylor Farms Pacific Inc. in response to an E. coli scare. A sample taken from the California company's "Celery and Onion Diced Blend" failed Montana's Department of Health test for the possibly dangerous bacteria.
E. coli causes diarrhea, often with bloody stools. Although most healthy adults can recover completely within a week, some people (most likely young children and the elderly) may develop kidney failure. In such instances, the condition can lead to serious organ damage and even death. According to the government agency, this voluntary recall, which affects hundreds of items, including salad kits, vegetable trays, and other prepared foods, began last Monday "out of an abundance of caution."
According to the Centers for Disease Control and Prevention, 19 people between the ages of 5 and 84 reported feeling ill, with the majority of these reports occurring in the western United States. Though no deaths have occurred, five people have been hospitalized, with two developing hemolytic uremic syndrome, a type of kidney failure.
Stores where products have been sold include Walmart, Sam's Club, Costco, Albertsons, Vons, Raleys, 7-Eleven, Target, and Safeway, in these 17 states: Arizona, Arkansas, California, Colorado, Georgia, Hawaii, Idaho, Montana, Nebraska, North Dakota, Nevada, New Mexico, South Dakota, Oregon, Utah, Washington, and Wyoming. For a precise list of affected items, go to this FDA website page.
Meanwhile, many home cooks are asking themselves, If celery is out, what is the best substitute for my recipe?
Healthy Substitutes
Celery is a stalk vegetable, categorized with asparagus, fennel, rhubarb, and hearts of palm, among other produce items. All parts of the celery stalk can be eaten, from the feathery leaves to the crunchy ribs. In the kitchen, celery is one part of a common trinity of ingredients known as "mirepoix," which also includes onion and carrots. Cooks usually roast a chopped mirepoix before adding it to a broth, and then, after its flavor is simmered into the stock, the mirepoix may remain to add texture or be strained out when smoothness is desired.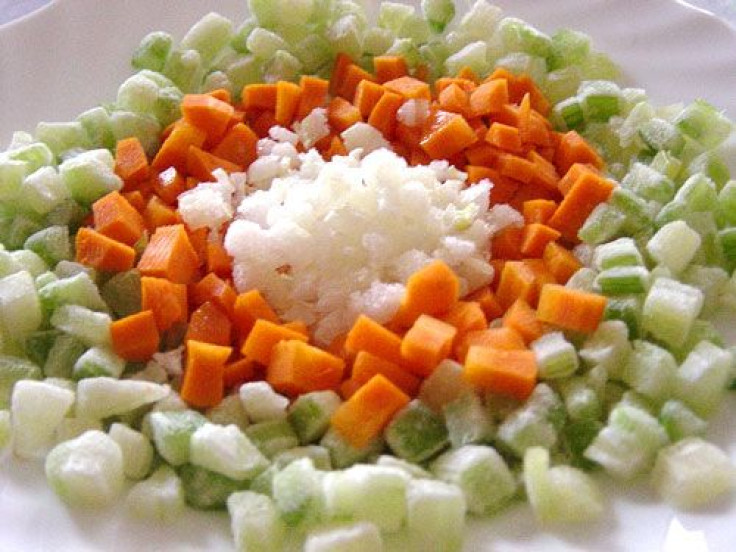 Depending on what is needed — mouth-feel, flavor, or color — a variety of foods can act as a stand-in for celery, including its other stalk vegetable compatriots. Though they lack the exact taste of celery, bell peppers, which provide generous amounts of vitamins C and E, will also add crunch and color to a cold salad. Bok choy, rich in vitamins A and C, and broccoli, boasting high amounts of vitamins C and K, also do nicely in a pinch.
Jicama, an under-used root vegetable, can also perform as a substitute for celery. Peeled and sliced (or chopped), this veggies does not turn brown and tastes sweet and starchy. The Mexican potato is an excellent source of fiber as well as potassium and Vitamin C.
Apples and waterchestnuts have also been used as stand-ins for celery. The former offers plenty of vitamin C and is generally good for your digestion, while the latter provides a variety of B vitamins and potassium. In short, plenty of healthy substitutions can be made for the very useful stalk vegetable, with the only restriction being the limits of your imagination... and taste buds.
Published by Medicaldaily.com