FDA To Require That Nutrition Labels List Added Sugar; Food Industry Expresses Opposition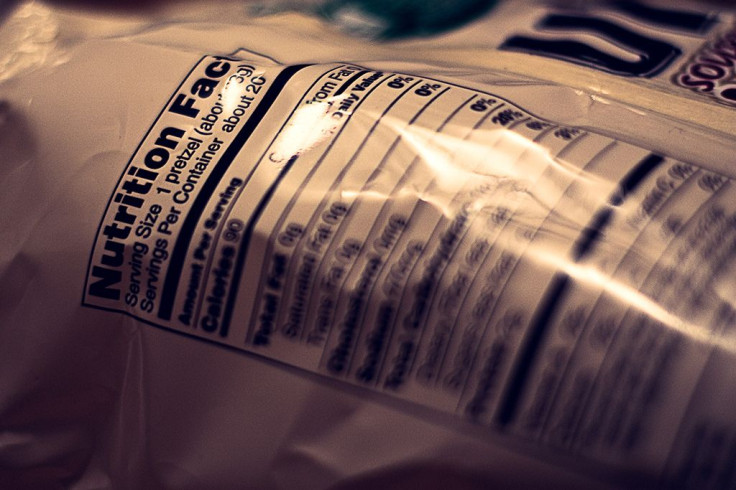 The nutrition labels on your food may look a little different soon if the Food and Drug Administration (FDA) has its way. The agency recently moved forward with a controversial proposal that would require food nutrition labels to list the amount of "added sugars" contained within — sugar that's not found naturally in food before production and packaging.
Aside from requiring information about the amount of added sugar, the new rule would also require the labels to tell consumers the percentage of their daily sugar intake that the food is contributing to. FDA officials say the requirement would help consumers truly understand how much sugar they're consuming each day by adding some context.
"The FDA has a responsibility to give consumers the information they need to make informed dietary decisions for themselves and their families," Susan Mayne, director of the agency's Center for Food Safety and Applied Nutrition told The Washington Post. "Without information like this about a nutrient, it's hard to know if you're eating too much or too little in a given day."
Mayne also pointed out that food labels have long contained similar information for dietary fiber, sodium and saturated fat.
The nutrition label has remained unchanged for about 20 years, and is now undergoing an overhaul. FDA officials say that the changes are "now further supported by newly reviewed studies suggesting healthy dietary patterns, including lower amounts of sugar-sweetened foods and beverages, are strongly associated with a reduced risk of cardiovascular disease. When sugars are added to foods and beverages to sweeten them, they add calories without providing additional nutrients."
Organizations like the American Heart Association and the World Health Organization have warned about excess sugar in food, citing its contribution to health conditions, such as diabetes and heart disease. Public health experts have praised the FDA's new requirement, saying it is critical for combating the nation's obesity epidemic. Critics have spoken up, however, with some major food industry associations saying the move is erroneous.
The Sugar Association said in a statement that the FDA's latest proposal is based on "limited and weak scientific evidence" that doesn't meet the agency's own standards. "The fact is that the preponderance of science and the data on caloric sweeteners do not support a suggested limit on sugars intake," the group said, adding that it plans to "oppose this proposal and examine the level of scientific evidence at the basis of the misguided recommendation."
Published by Medicaldaily.com