FDA Warns Against Fake Drug Sold Online to Treat ADHD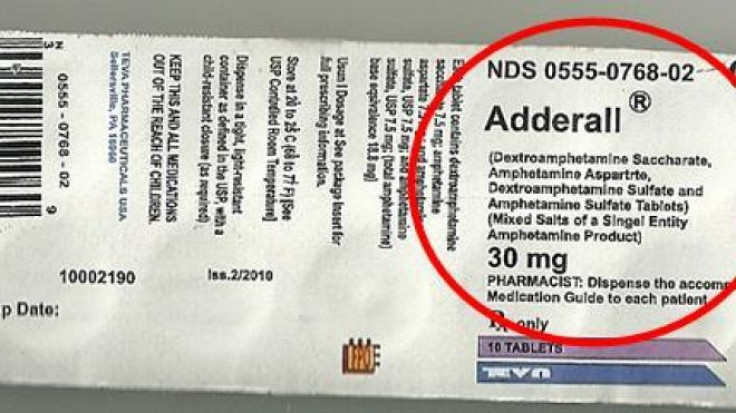 Counterfeit form of Adderall is being sold online, the U.S. Food and Drug Administration announced on Tuesday.
The drug Adderall is a prescription drug approved by the FDA as to treat attention deficit hyperactivity disorders (ADHD) and narcolepsy.
The agency said that the fake drugs have active ingredients like tramadol and acetaminophen that are used to treat acute pain whereas genuine drugs have dextroamphetamine saccharate, amphetamine aspartate, dextroamphetamine sulfate, and amphetamine sulfate.
Currently, active pharmaceutical ingredient supply issues have resulted in the drug being in short supply, this situation has apparently triggered off the trend of purchasing the drug online.
One can determine if the drug is fake or not by checking the packaging. The agency said that fake drugs are being sold in blister package. There may be misspellings on the package like "NDS" instead of "NDC", "Aspatrte" instead of "Aspartate" and "Singel" instead of "Single".
Also, counterfeit drugs may be white in color, smooth, round and without any markings.
"Authentic Adderall 30 mg tablets produced by Teva Pharmaceutical Industries are round, orange/peach, and scored tablets with "dp" embossed on one side and "30" on the other side of the tablet. Teva's Adderall 30 mg tablets are packaged only in a 100-count bottle with the National Drug Code (NDC) 0555-0768-02 listed," the agency said in a press release.
Adderall is listed as a controlled substance meaning that it comes under a class of drugs for which special controls are required for dispensing by pharmacists, the agency said.
Adderall, Dexedrine and Dextrostat are medications that can be used to treat ADHD in children below 6 years, according to NIMS.
Published by Medicaldaily.com