FDA Warns Of Powdered Caffeine's Potentially Lethal Effects After Accidental Overdose, Death Of Teen Boy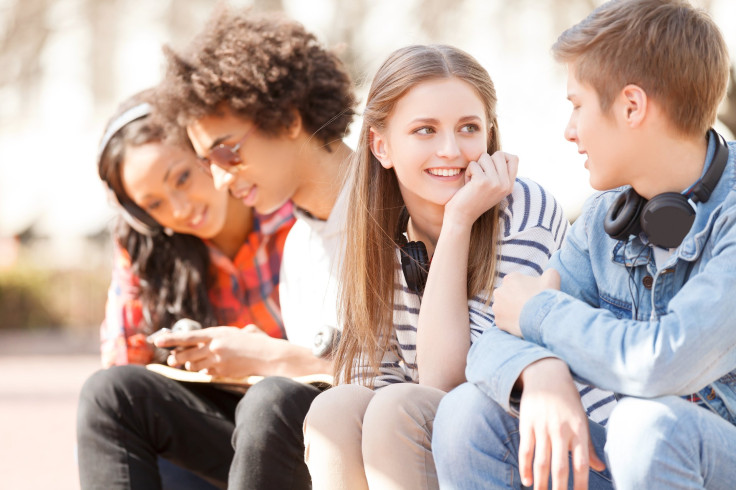 Depending on where you go, the American landscape is dotted with trees, houses, mountains, and churches, a pair of saguaros, and a skyscraper, but no matter where you go, there's always a place to buy coffee. However, the Food and Drug Administration (FDA) is considering regulatory action against caffeine in pure powdered form, a teaspoon of which is equivalent to 25 cups of coffee.
Adolescents are particularly drawn to the powerful stimulant, the FDA warned. A 500-gram bag of powdered caffeine may be purchased from Amazon and other online retailers for approximately $14.99 — raising the potential for increasing incidences of overdose. "Pure caffeine is a powerful stimulant and very small amounts may cause accidental overdose, the FDA said in a statement. "All consumers seeking caffeinated products should be aware of the potentially high potency of these powdered pure caffeine products."
Regulators issued the warning after investigating the death in late May of 18-year-old Logan Steiner of LeGrange, Ohio, who had overdosed on powdered caffeine. Overdosing on caffeine may cause heartbeat disruptions, seizures, vomiting, diarrhea, and disorientation. "These symptoms are likely to be much more severe than those resulting from drinking too much coffee, tea, or other caffeinated beverages," the FDA said.
FDA spokesperson Jennifer Dooren told ABC News that consumers who drink caffeinated beverages such as coffee, tea, and soda may recognize milder effects of the drug, such as nervousness and tremors. However, many don't realize the potency of the pure form of the drug. "The difference between a safe amount and a lethal dose of caffeine in these powdered products is very small," she said.
The FDA also said consumers may find it difficult, if not impossible, to accurately measure powdered pure caffeine with common kitchen measuring tools, heightening the danger of accidental overdose. Earlier this year, FDA Commissioner Margaret Hamburg said regulators would investigate the safety of such caffeinated products as energy drinks and energy shots, following reports of illnesses and deaths from overdoses. Food manufacturers in recent years have even begun adding caffeine to such products as candy, nuts, and assorted snack foods.
Consumer advocate Jim O'Hara of the Center for Science in the Public Interest lauded the FDA's warning, but recommended further action to restrict caffeine on the market. "While that is a step forward, FDA should take whichever additional measures it can use against these products, and it has much more to do if it really wants to protect the public," he said in a statement. The consumer advocacy group had written to the FDA in June to request consumer warnings on caffeinated drinks. "The overuse and misuse of caffeine in the food supply is creating a wild-west marketplace, and it's about time the sheriff noticed and did something about it," O'Hara said.
Published by Medicaldaily.com