Fear Of Stigma May Slow HIV Prevention Efforts Among Navajo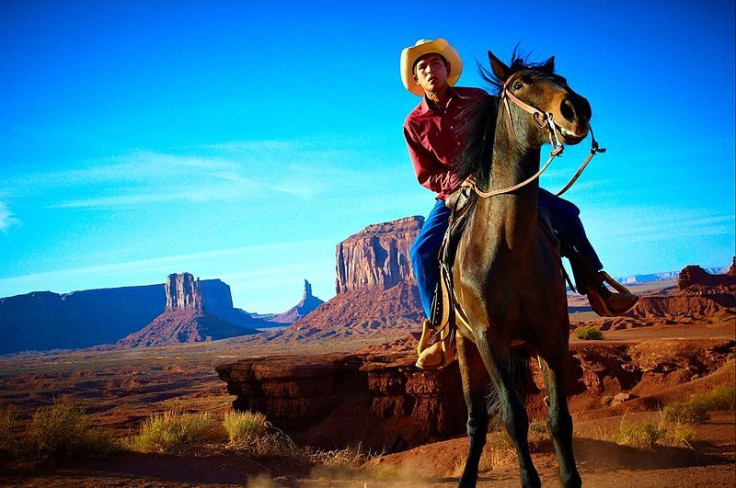 The stigma surrounding HIV infection among the Navajo may make prevention efforts difficult, even as a new report released in April showed HIV cases are on the rise on the Navajo reservation in New Mexico.
The report, authored by the federal Indian Health Service, revealed 47 new HIV cases diagnosed on the reservation in 2012, 20 percent more than in 2011, The New York Times reports. The biggest risk factor, accounting for about 40 percent of cases, is men having sex with other men, the report states. The rate of new cases diagnosed is five times higher than in 1999, it adds.
That's not to say there are no efforts being made to stop the growing trend. On the contrary, the report details a number of efforts underway to raise awareness among the Navajo and improve screening and treatment efforts. The Four Corners Project is dedicated to improving HIV screening and HIV care among substance abusers, and the Navajo Area Indian Health Service received a $250,000 grant in 2012 from the Minority AIDS Initiative to improve patient care at the HIV clinic in Gallup, New Mexico. Overall, the Indian Health Service has allocated $5 million over the past three years for prevention, screening, and education programs, the Times adds.
However, the report says, "HIV infection rates are climbing dangerously high on the Navajo nation. It is very clear that the HIV epidemic on Navajo is growing."
Alcohol abuse is one of the biggest problems. Alcoholics must be universally screened for HIV, and HIV-positive alcoholics must be enrolled in rehabilitation programs, the report recommends.
But another major problem is the stigma that surrounds HIV in Navajo communities. The Navajo AIDS Network's executive director, Melvin Harrison, told the Times that Navajo with HIV may not even tell their family or friends of their diagnosis because they fear rejection. The fear of that stigma can lead people to avoid help rather than seek it out, added the Indian Health Service's chief medical officer, Susan Karol.
Decreasing that stigma will require a "culturally sensitive, Navajo-specific publicity campaign in collaboration between the Navajo Nation HIV Prevention Office, the Navajo AIDS Network, and the Navajo Area Indian Health Service," the report says.
Otherwise, report author and head of the Gallup HIV clinic Jonathan Iralu told the Times, the problem could turn into a full scale "epidemic."
Published by Medicaldaily.com