Federal Deficit Forecast Slashed By Subsidies Under Affordable Care Act, But Will The Reduction Last?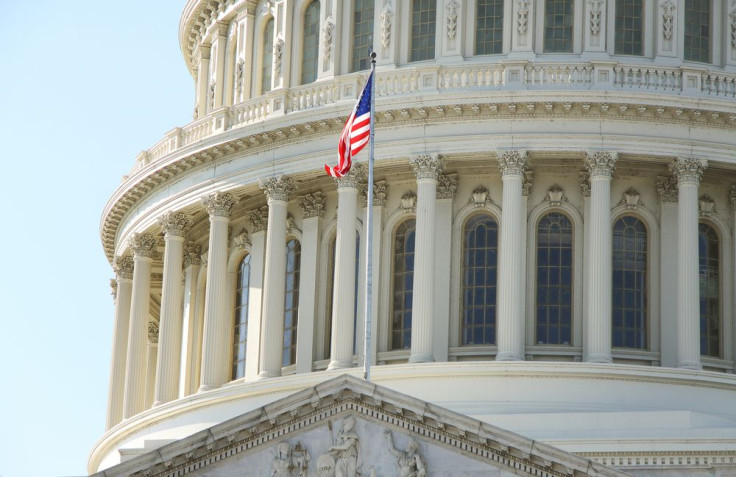 New estimates indicate that subsidies for health insurance under the Affordable Care Act will cost less than previously thought, reining in the projected federal deficit growth and adding another small victory for the Obama administration's signature health care reform, federal officials told reporters on Monday.
Adding new revisions to its annual estimates, the non-partisan Congressional Budget Office said that cheaper subsidies will cut the cumulative deficit forecast for fiscal years 2015 through 2024 by $286 billion, bringing the overall figure down to $7.62 trillion. The reduction is said to reflect lower premiums offered by online exchanges as well as accommodations extending previously canceled health plans.
The announcement comes less than a week after Kathleen Sebelius's resignation as Health and Human Services Secretary — a move touted as a death knell by conservative pundits and an affirmation of success by Democrats.
"This report demonstrates the Affordable Care Act is working," White House spokesman Jay Carney said, speaking to Reuters. "It shows that marketplace healthcare costs have gone down because premium estimates have gone down."
The current fiscal year will see a deficit reduction from $514 billion to $492 billion — a 30-percent drop from last year, when the agency reported a deficit of $680 billion. Initial reductions will primarily reflect revisions to spending estimates for discretionary programs; however, by 2015, the cheaper subsidies will have made their mark, cutting an additional $186 billion in related spending.
But with the massive "baby boom" generation on the brink of retirement, the downward trend will in all likelihood be short-lived. After the 2015 fiscal year, more and more will seek federal benefits and drop out of the workforce, inflating mandatory spending programs like Medicare, Social Security, and Medicaid. Over the next decade, they will swell from 9.5 percent of the U.S. GDP to 11.5 percent, running a cumulative tab of $3.1 trillion — that is, about half of all federal spending.
The deficit will reach a low of $469 billion the next fiscal year, then begin to rise again, reaching $1 trillion in the 2023 fiscal year, CBO said.
Published by Medicaldaily.com