Federal Judge Rules NYC Stop-And-Frisk 'Unconstitutional'; Does The Practice Cause Lasting Psychological Trauma?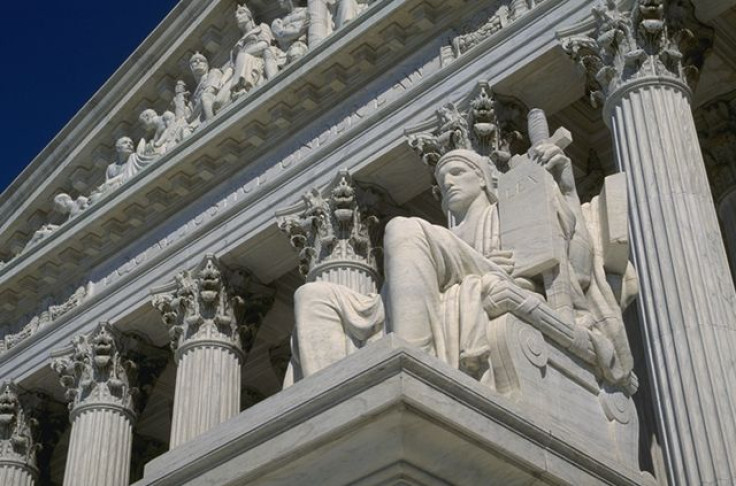 Stop-and-frisk, the enforcement measure that allows NYPD officers to question pedestrians on minimal, sometimes non-existent grounds, has been ruled unconstitutional by a federal judge. The New York Times reports that a federal monitor has been appointed to oversee sweeping reform within the department.
The case, Floyd, et al. v. City of New York, et al., has been on trial since March this year.
In a 195-page decision, Judge Shira A. Sheindlin of Federal District Court of Manhattan held that by sanctioning law officers to intervene systematically without an objective reason, the Bloomberg administration's polarizing stop-and-frisk tactic constituted a governmental encroachment of citizens' privacy, thus violating the Fourth Amendment. In addition, Judge Sheindlin found the tactic in violation of the 14th Amendment, the heavily litigated subsequent amendment that provides citizens equal protection under the law.
"No one should live in fear of being stopped whenever he leaves his home to go about the activities of daily life," she wrote in the decision. "Many police practices may be useful for fighting crime –– preventive detention or coerced confessions, for example –– but because they are unconstitutional, they cannot be used, no matter how effective."
For years, the NYPD's stop-and-frisk tactic has garnered excoriating criticism for its seemingly arbitrary intrusion of privacy and the perceived tendency to target young minority citizens. Countless young Hispanics and African Americans have attested to groundless, even frivolous applications of the tactic, in which officers stop and search individuals for weapons and contraband without giving any reason. Judge Sheindlin's ruling addressed these alleged discriminatory measures at great length, calling the stop-and-frisk tactic "indirect racial profiling," according to Reuters.
With 88 percent of stop-and-frisks resulting in the detainee being let go without an arrest or ticket, the vast majority of incidents most likely lacked a credible suspicion to suspect the person of criminality in the first place, Judge Sheindlin noted.
Stop-And-Frisk: Traumatizing The Public It Is Meant To Serve?
As a long-standing opponent of stop-and-frisk tactic, the Center For Constitutional Rights (CCR) has written extensive reports on the medical and societal consequences attending the controversial enforcement measure. Besides flooding court dockets with improper prosecutions and triggering the unnecessary, "collateral" consequences of arrest without conviction, arbitrary stop-and-frisks may cause lasting psychological trauma.
"A stop and frisk can leave people feeling unsafe, fearful of police, afraid to leave their homes, or re-living the experience whenever they see police," the Center wrote. "It is common for people to be stopped numerous times, compounding their anxiety and creating an atmosphere of fear."
For this reason, the practice may instill a generalized fear of law enforcement, and ultimately perturb and traumatize the very people it is intended to protect.
"Today is a great victory for all New Yorkers," the CCR said in a statement. "After more than 5 million stops conducted under the current administration, hundreds of thousands of them illegal and discriminatory, the NYPD has finally been held accountable. It is time for the city to stop denying the problem and work with the community to fix it."
The ruling's imposed reform will be handled by an outside lawyer. Peter L. Zimroth, a partner in the New York office of Arnold & Porter, LLM and a former corporation counsel and prosecutor in the Manhattan district attorney's office, will be installed to ensure that future policing strategies and enforcement measures comply with Judge Sheindlin's decision.
Published by Medicaldaily.com