Federal Panel Warns Of Looming Long-Term Care Crisis, But Disagrees Over How To Pay For It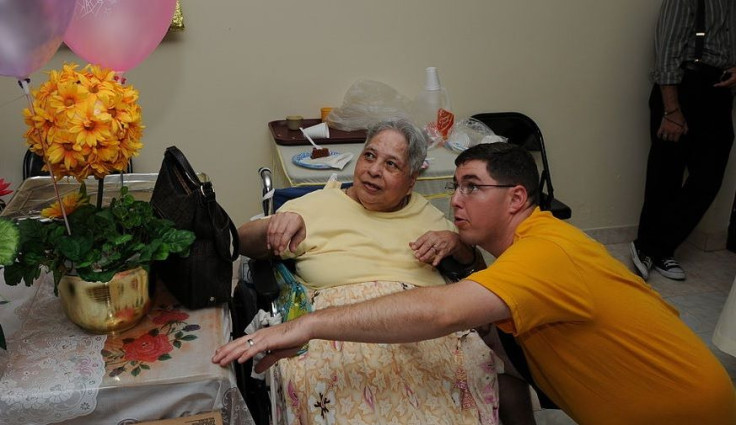 The federal Commission on Long-Term Care issued recommendations and a call for action to respond to the looming long-term care crisis as millions of Americans struggle to access and afford services to remain independent. However, the deeply partisan 15 member group, tasked with presenting ideas to Congress that may one day be put into law, failed to reach a consensus on how to finance such services.
Currently, 12 million Americans of all ages live with some cognitive or functional impairment, and rely on long-term care in their homes and communities for assistance with activities of daily living, such as bathing, eating, and getting around. Supportive care comes in the form of an in-home caregiver, adult daycare, nursing homes, or assisted living residences. The number of Americans requiring such services is expected to grow, as baby boomers enter old age.
One of the chief problems with long-term care is that both the government and consumers find it difficult to finance. Medicare does not cover most long-term care. People who require such services usually rely on savings to pay for care and rarely hold private long-term care insurance. After their assets are depleted, Medicaid serves as a safety net paying for remaining services. In 2011, $131 billion in long-term care services was paid by Medicaid out of $211 billion in total long-term care spending, according to the Wall Street Journal. Even with Medicaid as a back-up for out of luck consumers, the financial burden of paying for long-term care can be catastrophic for patients and families.
A provision in the Affordable Care Act, the Community Living Assistance Services and Supports Act (CLASS act for short), would have established a voluntary benefit for long-term care insurance made through payroll contributions. But the benefit was repealed, as policymakers struggled to make the insurance financially feasible. Few people were expected to buy long-term care insurance and the risk would be high, driving premium costs up. Private long-term care insurers are struggling with only a few Americans purchasing insurance; some insurers are exiting the business entirely, according to ModernHealthcare.com.
Many of the panel's recommendations are broad and modest, advocating for greater access to long-term care, higher quality and integration of services into the broader continuum of healthcare, and elevating professional standards of caregivers.
More concrete policy recommendations involved examining two Medicare and Medicaid requirements. First, the commission recommended that the requirement for a three-day hospital stay in order to be covered by a skilled nursing facility be eliminated, and that the requirement that patients are homebound to be covered for home care services be reconsidered. The commission also proposed a demonstration project, in which employees with disability coverage will receive long-term support and services to remain employed, rather than staying home on disability.
Without an agreement on how to finance services, one of the most pressing issues facing the long-term care industry and consumers who depend on it goes unaddressed. But among the final recommendations is a call to bring greater attention to the issue through making long-term care an issue at the White House Conference on Aging, and creating a national advisory committee to continue the panel's unresolved work.
The final report will be released on Sept. 18.
Published by Medicaldaily.com