Online Screening Could Tell You if You're Depressed or Just Sad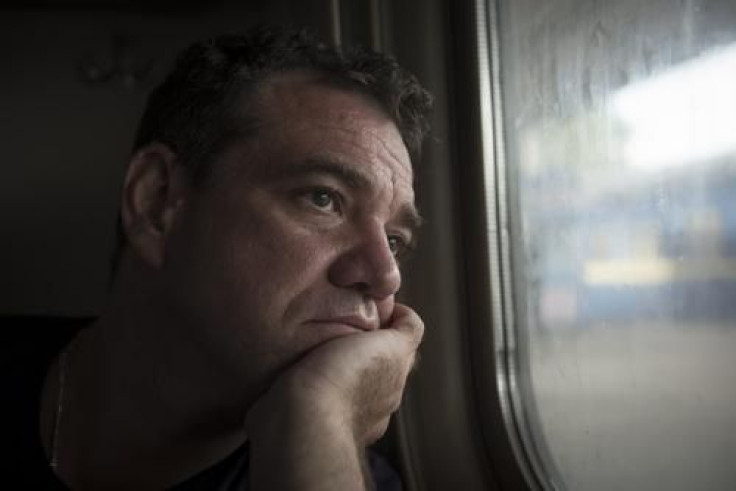 COVID-related depression: How can you determine the difference between the occasional bout with stress and sadness, and real depression.
Screening for depression is especially important in 2020. A recent study published in the Journal of the American Medical Association found that the number of people in the US who have symptoms of depression has tripled during the pandemic.
Clinical depression affects over 17 million American men and women each year, and crosses all age, racial and socioeconomic boundaries. Feeling sad or hopeless, feeling very irritable, having no interest in normal activities, or experiencing changes in sleep or appetite can all be symptoms of depression. While symptoms of depression can be different for different people, they usually last for more than two weeks and affect a person's ability to get through the day.
Are online depression screenings helpful?
The National Alliance on Mental Illness (NAMI) recommends that primary care providers include depression screenings for adults and adolescents in their wellness exams. Having a doctor right there to score your depression screening and talk with you about the results is always best, but there are confidential online screenings available as well.
Medical Daily asked Cindy Schmidt, PhD, a licensed clinical psychologist and assistant professor at Kansas City University, whether online screenings are useful and safe to use. Dr. Schmidt said that online depression screenings are a good way to "reflect on how we're doing and … help focus our reflection on how we're coping and functioning."
She pointed out that when choosing a screening tool, you should make sure it is available through a reputable organization, such as NAMI, the National Institutes of Health, or the American Academy of Pediatrics.
She cautioned that if you are having a particularly difficult time or have had thoughts of hurting yourself, you should skip the online screening and reach out to your primary care provider or a mental health professional to get help faster.
But if this year has been tough and you'd like to do a gut check, an online depression screening can be a way to "check on [your] wellness. Taking that moment to do something like an online screening … is a good thing for people to do."
What do the depression screening results mean?
Your results may be influenced by the world we live in today, said Dr. Schmidt. The definition of depression is "based on a reality that's not the reality we're living in right now. So, many more people are going to score in that range of being depressed. I might say nearly everyone has anxiety and stress at this point."
If you are at all concerned about your mental health, it's time to get an opinion from a professional. A depression screening is just a survey; it isn't a replacement for talking to a doctor about how you're feeling, but a path to getting professional help, said Dr. Schmidt.
"It's important to know that … most people are finding they just can't live up to their normal expectations for themselves. We need to cut each other a break [and] cut ourselves a break. It's important to reach out to each other. There's plenty of research … showing that the act of helping someone else is actually very helpful [and] helps to instill feelings of happiness," said Dr. Schmidt.
What should you do with the results of the screening? "If it worries you, absolutely make an appointment with your doctor. … [G]o and talk to someone about it. Lots of employers offer a free session [or more, through their employee assistance program]. There's a lot of help that's available now."
The take home
If you are wondering if you may be depressed, you can complete an online depression screening. Be sure the screening is available through a reputable organization. This screening, available through Mental Health America, is confidential and doesn't ask for any personal information. Review your results with your primary doctor or a mental health professional.
The Substance Abuse and Mental Health Services Administration can provide information on mental health services available in your area and refer you for treatment. Call 1-800-662-HELP (4357) 24/7 for assistance.
If you or someone you know is experiencing a mental health crisis, the SAMHSA National Suicide Prevention Lifeline is available 24/7 at 1-800-273-8255.
Published by Medicaldaily.com