Feeling Tired All The Time? Possible Causes And Solutions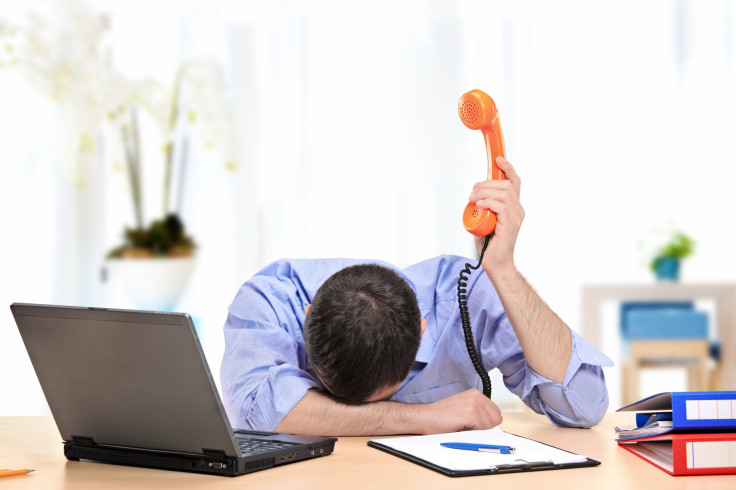 Long days of work, lack of sleep, and stress at the office can be the most common factors that make you feel tired. However, feeling "tired all the time" (TATT) without known reasons can be an indication of an underlying health issue that needs immediate attention.
Finding the exact cause of the lingering tiredness can be the first step toward solving the symptom.
Health conditions that cause fatigue:
1. Anemia - Anemia is one of the most common causes of fatigue. A person who has anemia does not have enough red blood cells in the body, causing symptoms such as tiredness, dizziness, feeling cold and crankiness.
Most often, anemia is caused by iron deficiency. Hence, the condition can be best resolved by including iron-rich foods in the diet and use of iron supplements.
2. Sleep Apnea - It causes the body to stop breathing momentarily during sleep. The condition can affect the quality of sleep and hence make you feel fatigued.
For milder cases of sleep apnea, lifestyle changes such as losing weight or quitting smoking can help solve the sleep disorder. In more severe cases where there is an obstruction in breathing, surgeries and therapies can help.
3. Diabetes - A person who has diabetes has changes in blood sugar level, which can cause fatigue. A patient who is already on diabetic medication can also experience tiredness as a side effect of the medication.
Early identification and taking the correct treatment is the key to managing diabetes. Losing extra weight and having a healthy diet also help in the treatment.
4. Thyroid - Thyroid diseases can be due to an overactive or an underactive thyroid gland. In people who have an underactive thyroid (hypothyroidism), the metabolism slows down leading to symptoms such as lethargy and fatigue. In people with an overactive thyroid (hyperthyroidism), the metabolism speeds up leading to fatigue and difficulty sleeping.
Right diet and lifestyle choices, along with medications, can help in thyroid management.
5. Infections - A person can show symptoms of fatigue when the body is fighting a viral or bacterial infection. Infections ranging from the flu to HIV can cause tiredness.
Along with fatigue, other symptoms such as fever, headache, body aches, shortness of breath and appetite loss can also accompany the infection. Treating the symptoms and taking adequate rest helps in faster recovery.
6. Food allergies - Fatigue may be an early warning sign of hidden food allergies and autoimmune disorders such as celiac disease. Identifying the allergen using a food allergy test or through an elimination diet can help in allergy treatment.
7. Heart disease - If you feel exhausted from an activity that used to be easy, then it is good to check your heart health, as fatigue can be an indication of underlying heart disease.
8. Depression/ anxiety - Fatigue can also be an indicator of a mental health disorder such as depression or anxiety. A combination of medication and psychotherapy can help relieve symptoms.
Lifestyle causes
Apart from serious health conditions, certain lifestyle habits such as dehydration, poor diet, stress and insufficient sleep can cause exhaustion. Having a well-balanced diet, regular exercise and routine sleep can help solve fatigue caused by lifestyle habits.
Published by Medicaldaily.com