Female Clothing Mannequins Are 'Too Thin And Medically Unhealthy,' Study Says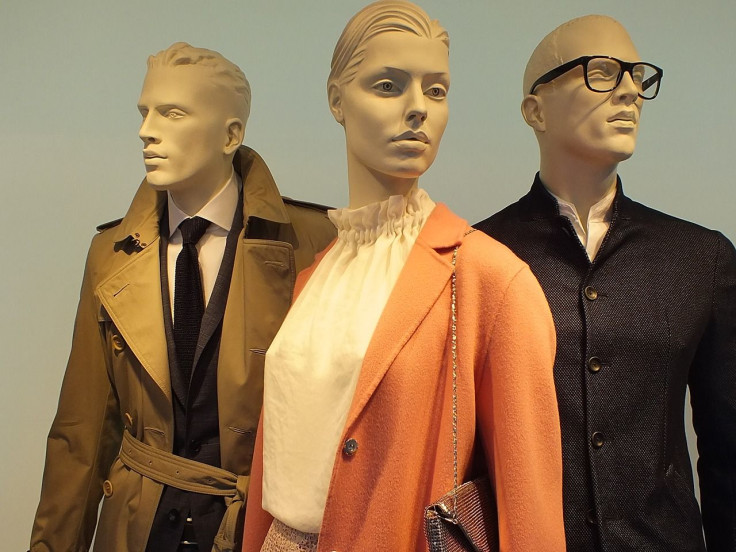 Female fashion mannequins in the UK are too thin and may be promoting unhealthy body ideals, according to a new study.
Researchers from the University of Liverpool surveyed 17 national fashion retailers on the main shopping promenade, referred to as high streets, in two cities in England.
Read: La Perla Removes Mannequin With Protruding Rib After Photo Goes Viral Online
Using a visual rating scale, research assistants assessed the size of female and male mannequins. Their findings revealed all of the female mannequins represented severely underweight women, while only about 8 percent of males were categorized as underweight.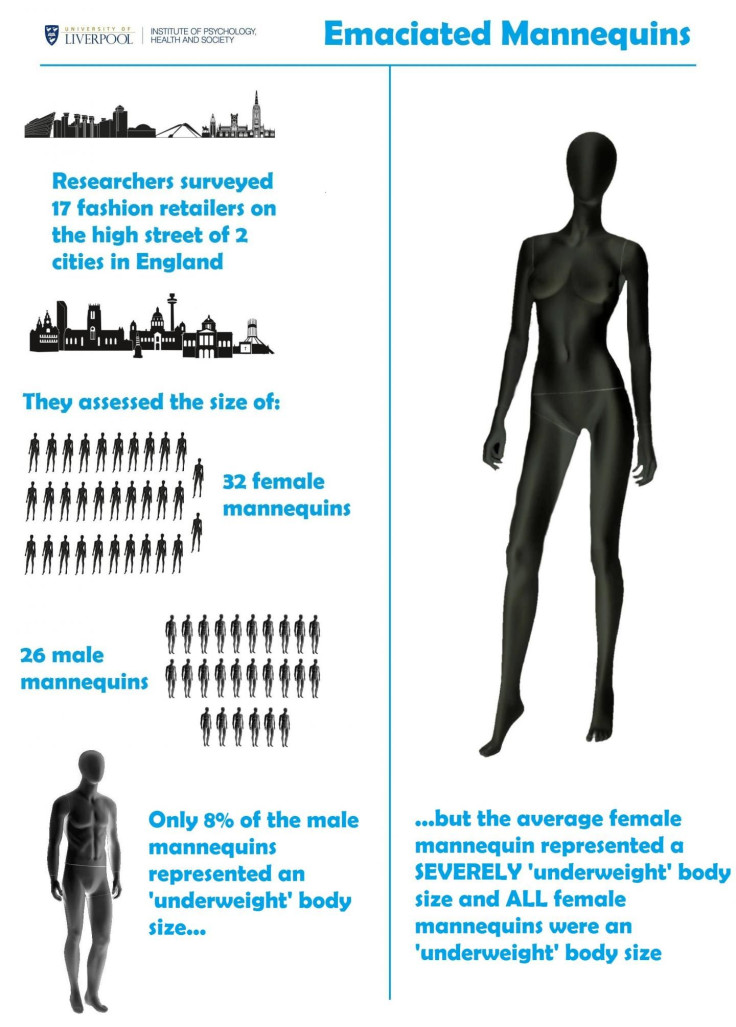 Changing the size of the mannequins will not solve body image problems, said study author Eric Robinson, in a press release. However, he believes making them more realistic is one step in the right direction.
"Presentation of ultra-thin female bodies is likely to reinforce inappropriate and unattainable body ideals, so as a society we should be taking measures to stop this type of reinforcement," said Robinson.
In the study, published in the Journal of Eating Disorders, a total of 58 mannequins were observed, 32 of which were "female" and 26 "male." The authors noted the size of all the female mannequins "would be considered medically unhealthy in humans."
"There is clear evidence showing that the ultra-thin ideal is contributing to the development of mental health problems and eating disorders," Robinson wrote in an editorial about his research. "There is no excuse for the continued use of emaciated mannequins."
This study comes about a month after a mother expressed her concerns about the size of a mannequin in Topshop, a British multinational fashion retailer.
In a Facebook post that made headlines, Zoe Mason wrote about how shocked her 15-year-old daughter was while shopping with a friend.
Mason wrote: "I was quite taken aback when the first things that tumbled out of my girl's mouth were words full of crossness. She thrust her phone under my nose and showed me this picture and said, 'Look at that, Mum! I mean just LOOK at it. Me and M couldn't believe it as we walked past! I mean, it's not surprising that so many of my friends think they are fat or just don't like their bodies."
Topshop is one of many retailers that have received criticism about their mannequins. Some retailers have said they plan to create more realistic body types for their mannequins, but the researchers did not observe that in any of the stores they visited.
See also: Using Instagram To Share Her Battle With Anorexia, Show The Reality Of Eating Disorders
In Honor Of National Eating Disorders Awareness Week, One Survivor Shares Her Journey Into Recovery
Published by Medicaldaily.com