On Female Reproductive System Diagram, Vagina's Location A Mystery To Half Of Women Aged 25 To 36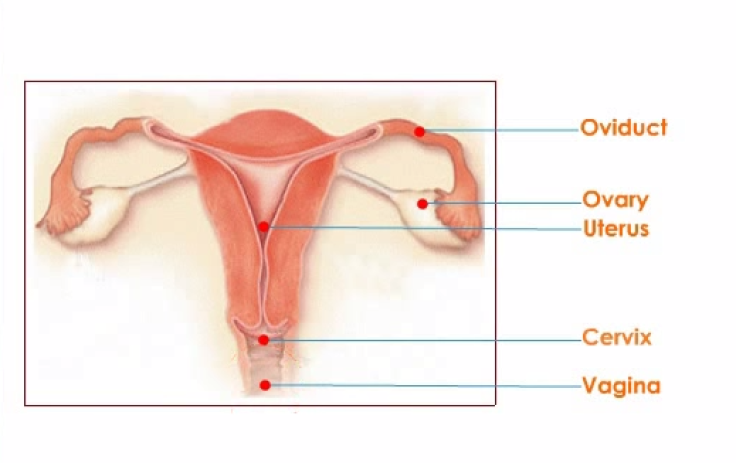 All women are at risk for various types of gynecological cancer, and experts agree that one of the best ways to lower that risk is by staying informed and not embarrassed about reproductive health issues. Unfortunately, it seems that gynecological health education is just not that important to younger women. A recent study conducted by the women's cancer charity, The Eve Appeal, revealed that 50 percent of women between the ages of 26 to 35 are unable to point out where the vagina is on a medical diagram of the female reproductive system.
According to The Eve Appeal, 53 women in the UK are diagnosed with a gynecological cancer every day. An estimated 91,730 new gynecological cancer diagnoses are made each year in the United States, resulting in 28,080 deaths. There are five types of gynecological cancer, including cervical, ovarian, uterine, vaginal, and vulvar. Mortality rates of these cancers can reach as high as 40 percent. Gynecological cancer organizations like The Eve Appeal agree that women should be educated regarding symptoms and issues involved with the female reproductive system.
"At the Eve Appeal we know how important it is to promote straight talking about the signs and symptoms of gynecological cancers to women of all ages, and this survey has highlighted just how far we still have to go to make this happen," The Eve Appeal Chair Helen Morrissey said in a statement. "These cancers have some of the worst outcomes for women, with a 40 percent mortality rate. Understanding the symptoms will save lives, which is why we are urging women this Gynaecological Cancer Awareness Month to talk more openly about these life-saving issues."
While women between the ages of 26 to 35 were unable to correctly identify the vagina on a medical diagram of the female reproductive system, most likely confusing it with the cervix, women over the age of 65 were much more knowledgeable when it came to gynecological health. Eight out of 10 were able to identify the ovaries and nine out of 10 had no problem labeling the womb. Part of the problem with gynecological health awareness could be language. Around 40 percent of young women between the ages of 16 and 35 used terms such as "lady parts" and "women's bits" when referring to reproductive organs while 65 percent had a problem using the words vagina or vulva.
Women had an easier time talking about gynecological health with friends and family compared to strangers and health professionals. Just over half of women (51 percent) don't have a problem talking about their gynecological concerns with a friend, while 34 percent can do so with their sister. Less than 25 percent of women between the ages of 16 and 25 reported feeling confident about how up to date they were on gynecological health issues compared to 42 percent of women over the age of 65. One out of every five women under the age of 25 were unable to name a single gynecological cancer symptom.
Published by Medicaldaily.com