Female Viagra? Flibanserin Makes 3rd Bid For FDA Approval, Could Become First Pill To Treat Low Libido In Women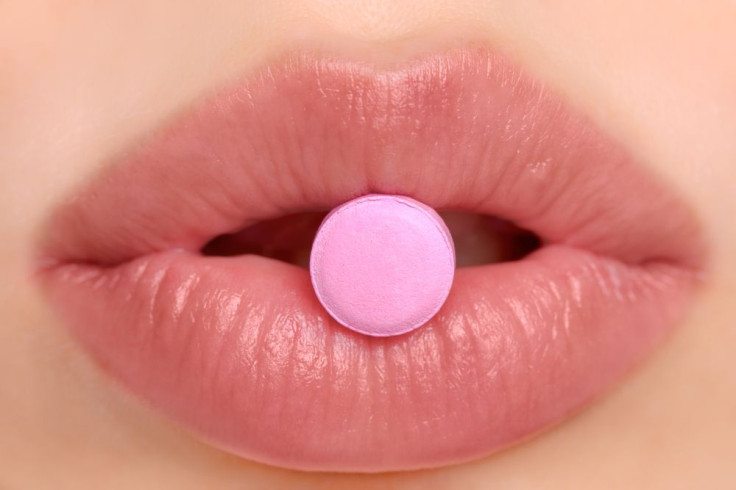 Drugmakers of a female libido-boosting pill submitted a third application Tuesday to the Food and Drug Administration.
The FDA has twice shot down Sprout Pharmaceuticals' application for the drug flibanserin, intended to treat pre-menopausal women with low sex drive. As reported by The Associated Press, an FDA panel failed to find that the drug's benefits outweighed its risks. The company re-submitted its application after adding the requested results of a study comparing women's driving ability after taking flibanserin with women who had taken a placebo and a common sleeping pill.
If passed, it would become the first pill for women who report lack of sexual desire. However, Sprout Pharmaceuticals claims its drug's failure to meet FDA standards is more a political issue than a medical one.
After flibanserin was first rejected in 2010, its creators at Boehringer Ingelheim sold the drug to Sprout, a start-up company based in Raleigh, N.C. After undergoing additional safety and effectiveness testing, Sprout re-submitted flibanserin in 2013, but it was once again rejected. It was at this point that Sprout enlisted help from a number of women's groups in a drive to headline the approval of what would become "the female Viagra."
"There are 24 approved medical treatments for male sexual dysfunction and not one single treatment yet approved for the most common form of female sexual dysfunction," states a letter Rep. Louise Slaughter (D-N.Y.) and two other Democratic congresswomen submitted to the FDA last January, AP reported.
Low libido is a problem experienced by sexually active women of all ages. According to Everyday Health, as many as 43 percent of women report experiencing some type of sexual dysfunction, low libido being the most prevalent, but in many cases, it happens for no apparent reason. Hormonal changes associated with pregnancy and menopause can cause decreased libido, as can stress and poor body image.
It's believed that very low levels of testosterone may also contribute to decreased libido in women, but according to the North American Menopause Society, there are no testosterone products approved for treating sexual problems in women in the U.S. or Canada.
Unlike testosterone treatment, flibanserin would attempt to increase sexual desire by action on the brain chemicals linked to appetite and mood.
Correction: The original story stated that flibanserin would be used to treat post-menopausal women with low libido, but, in truth, if passed it would be labelled for premenopausal women with low libido.
Published by Medicaldaily.com