Fentanyl, The Powerful Drug That Killed Prince, Presents Growing Threat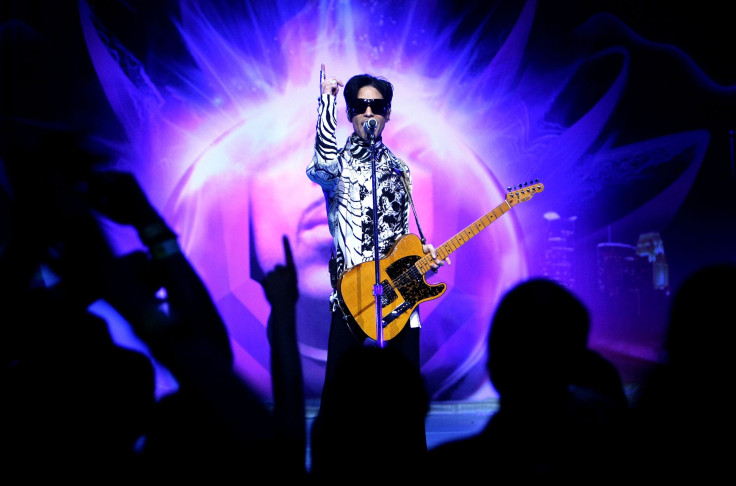 CHICAGO (Reuters) - Fentanyl, a powerful painkiller that a medical examiner identified as the drug that killed the superstar Prince six weeks ago, has been responsible for an epidemic of overdose deaths around the United States, according to federal officials.
The most potent narcotic known, it is a man-made opioid 50 times stronger than heroin and 100 times more so than morphine, according to the U.S. Centers for Disease Control website. The agency says illegally manufactured non-pharmaceutical fentanyl, and related overdoses, are a rising problem.
Fifty-seven-year-old Prince, one of the most influential musicians of his generation, was found dead in his home in a Minneapolis suburb on April 21. He died of an accidental, self-administered overdose of the drug, the county medical examiner said in a death report on Thursday.
Overdose deaths from synthetic opioids jumped by 80 percent in 2014 over the previous year, the CDC said, suggesting much of the increase may reflect the greater availability of illegally made fentanyl. In Ohio, fentanyl overdoses jumped to 514 in 2014 from 92 a year earlier, for example.
The problem has triggered a federal response. U.S. President Barack Obama earlier this year asked Congress for $1.1 billion in new funding over two years to expand treatment for users of heroin and prescription pain killers.
The U.S. Drug Enforcement Administration last year issued a nationwide alert about the dangers of fentanyl, saying even a tiny amount can kill. A pain reliever usually used for terminally ill patients, it is also produced in underground labs for sale as a street drug.
While fentanyl was largely a problem in the Midwest and on the East Coast in recent years, in April, a rash of fentanyl overdoses hit northern California, 10 of them fatal.
It is not clear whether Prince had a prescription for fentanyl after a reported hip surgery. And if he was prescribed the drug, it is not known by what doctor, the Minneapolis Star Tribune reported on Thursday.
Burt Kahn, a lawyer who specializes in medical negligence, said there was a potential for criminal liability if a doctor prescribed fentanyl to Prince, or got him habituated, and then withdrew the drug.
"Fentanyl is a drug that would almost never be prescribed to a patient like Prince who doesn't have terminal cancer, because the potential for overdose is extremely high," Kahn said.
He said doctors ordinarily would want to closely monitor the vital signs of a patient taking fentanyl, to make sure the drug is not slowing down breathing or heart rate, although it can be administered in patches to control the dosage.
Fentanyl threats have come in waves, the DEA said. There were more than 1,000 deaths attributed to fentanyl between 2005 and 2007, mostly in Chicago, Detroit and Philadelphia, traced to a single lab in Mexico that was dismantled.
(Editing by Frank McGurty and Bill Rigby)
Published by Medicaldaily.com