Ferry Sinks In Philippines, Killing At Least 17; Discrepancy In Boat's Manifest Could Mean People Are Missing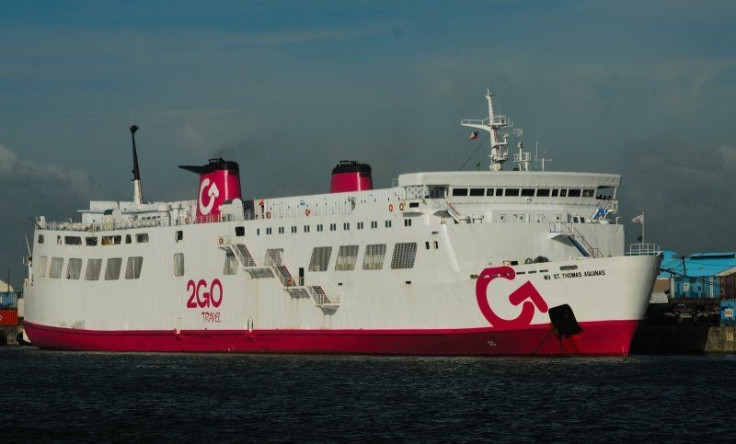 Nearly 700 people were onboard a ferry bound for Manila Friday night when it collided with a cargo vessel and sank for the next half an hour. Seventeen people died as a result, with more potentially missing, according to officials.
Rear Admiral Luis Tuazonof the ferry MV St. Thomas Aquinas told local radio early on Saturday that there was a discrepancy between how many people were killed or rescued and how many passengers listed on the ferry's manifest.
"We don't know if there are still people missing," said Tuazon, according to The Guardian.
Passenger Jerwin Agudong reported to the radio station DZBB seeing several bodies floating in the water with even more still trapped inside the sinking vessel.
Two coast guard vessels and nearby ships carried out the rescue operation not far from the port of Cebu, said coast guard officer Joy Villegas. When the ship began its descent into the water, hundreds of people jumped into the ocean. Many passengers were sleeping at the time and had difficulty navigating in the dark.
The crew distributed life jackets to passengers, Agudong said, noting he and other passengers began jumping in front of the cargo vessel after the ferry began taking on water.
"It seems some were not able to get out," he said. "I pity the children. We saw dead bodies on the side, and some being rescued. One of the persons who jumped with us hit his head on metal. He is shaking and he is bloodied."
Crew members from the cargo ship and surrounding fishing boats helped rescue survivors from the water. Many were taken to nearby hospitals for treatment.
Published by Medicaldaily.com