Don't worry about sweat with our top deodorant pick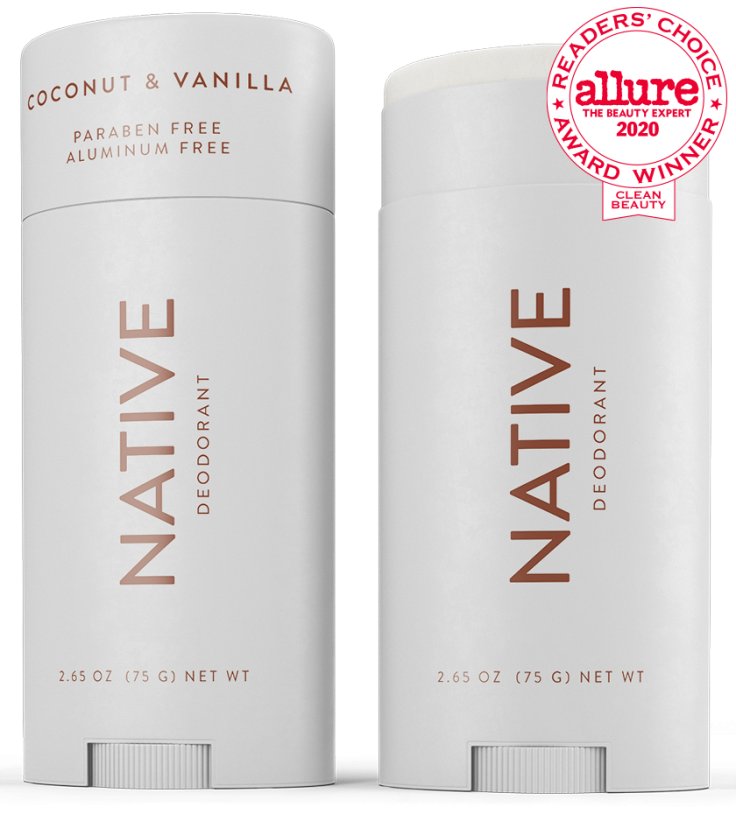 Sweating. We have to do it, but that doesn't mean we need to like the results. Sweat helps us regulate our body temperatures but it can lead to unsightly armpit stains and smells.
It's not the sweat itself that creates the odor, it's the bacteria that live in those tend-to-sweat places that do it.
Deodorant masks or stops that natural smell. But with so many products out there, it may be hard to find one that works for you. So we went ahead, examined what's out there and Native Natural Deodorant in Coconut & Vanilla .
A favorite among many reviewers from websites like Amazon and Walgreens, this deodorant features a baking soda and aluminum-free formula that means anyone with sensitive underarms can still enjoy it, while also working to ensure it doesn't leave any stains on your clothes. Made for both men and women, it's incredibly easy to apply, and has a scent that is neither strong nor overbearing. Non-pretentious and simple, this deodorant is made to protect you from wetness and odor.
One user on Amazon tried it on her son and found that it no longer made him "smell like a used hockey jersey." Another called it a "godsend," while one user said that despite being a deodorant, it also helped to stop the sweat and to stay dry all day. One user commented that it kept her "smelling lovely" all day.
For this reason (along with its 4.5-star rating ), the Native Natural Deodorant in Coconut & Vanilla is our pick for the best natural deodorant.
Medically reviewed by Yvonne Stolworthy, MSN, RN.
Published by Medicaldaily.com