Finding It Impossible to Quit Smoking? Try Inhaling Less Smoke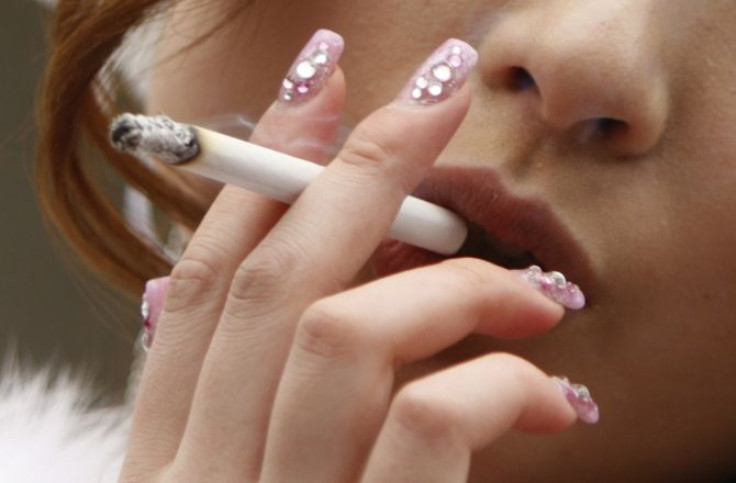 After many years of campaigns aimed at getting smokers to quit smoking, a UK health agency is now advising smokers to adopt strategies like inhaling less smoke and avoiding use of cigarettes or tobacco products at certain places before completely quitting tobacco. The guidance is aimed at smokers who want to quit for long-term and those who want to cut back but not quit smoking.
The National Institute for Health and Clinical Excellence or NICE has issued a draft of guidance where it recommends that people who want to quit smoking take a slower approach for better long-term results.
"Methods such as 'cutting down to quit' may appeal to people who feel unable to quit in one step. 'Smoking less' is an option for those who are not interested in quitting smoking, although the health benefits are not clear. However, for some people this can kick-start a gradual change in behaviour that eventually leads them to quit smoking," said Mike Kelly, Director of the NICE Centre for Public Health Excellence.
Until recently, the National Health Service has asked smokers to quit smoking completely. The new set of guidelines is more relaxed, advising smokers to quit gradually or at least reduce the number of cigarettes rather than go cold turkey, BBC reports.
The draft also recommends use of licensed nicotine replacement products and says that compared to cigarettes, these products are less likely to do any long term damage to health.
"Advisors should also reassure people that licensed nicotine-containing products are a safe and effective way of reducing the harm from cigarettes, and that nicotine replacement therapy (NRT) products have been shown as safe for up to 5 years' use," Kelly said.
The NICE draft recommendations include:
NRT products should be offered to people who want to quit smoking. Stop Smoking advisers and health professionals should identify the smoker's lifestyle and give NRT products accordingly.
Health professionals should set quitting goals for the smoker that's in accordance with his/ her smoking habits and levels of dependence.
Tobacco retailers should display licensed nicotine-containing products in shops and websites that sell tobacco products.
Advisers should inform people that certain nicotine-based products haven't been regulated, but these products are safer than tobacco products like cigarettes.
Published by Medicaldaily.com