First 4-in-1 Seasonal Flu Vaccine Gets FDA Approval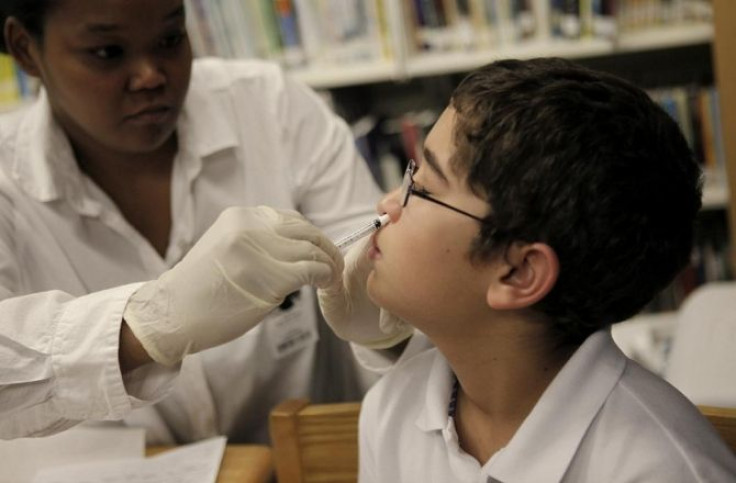 U.S. health officials, on Wednesday, approved the first seasonal flu vaccine that protects against four strains of influenza: two influenza A strains and two influenza B strains.
The new vaccine is called FluMist Quadrivalent, and like the previously approved FluMist (trivalent), it contains weakened forms of the flu virus and is a nasal spray, and has one more influenza B strain that the trivalent vaccine to offer an added layer of protection against a flu virus that affects millions each year, according to the U.S. Food and Administration in a news release.
The vaccine is meant for people ages 2 to 49, and health officials said that the new vaccine will provide more defenses for young children who are the most susceptible to the Influenza B virus.
"Illness caused by Influenza B virus affects children, particularly young and school-aged, more than any other population," said Dr. Karen Midthun, director of the FDA's Center for Biologics Evaluation and Research in a statement. "A vaccine containing the four virus strains most likely to spread and cause illness during the influenza season offers an additional option to aid in influenza prevention efforts."
The health agency said that the vaccine approval was based on three clinical trials and previous studies Medimmune's trivalent FluMist.
"The studies demonstrated that the immune responses were similar between FluMist Quadrivalent and FluMist [trivalent]. The most commonly reported adverse reactions were runny or stuffy nose in both children and adults, and headache and sore throat in adults," the FDA said in a statement.
Published by Medicaldaily.com