First Ebola Survivors Talk Of Hope And Despair In Guinea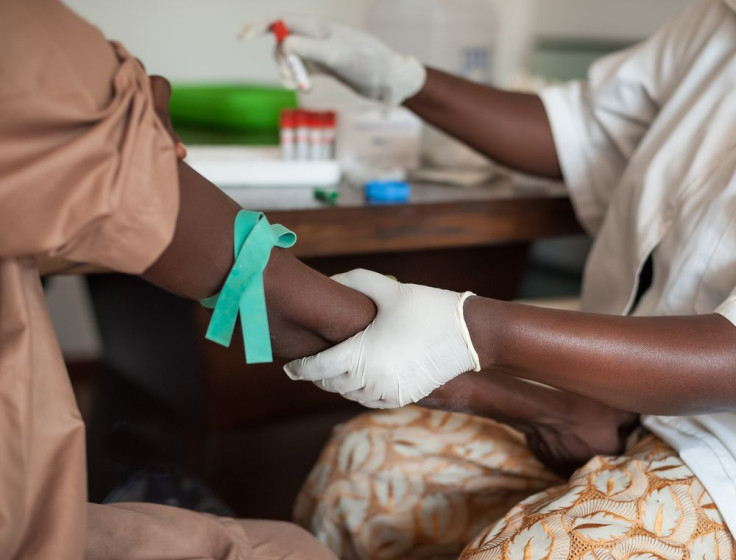 GUECKEDOU, Guinea (Thomson Reuters Foundation) - Lying in an Ebola treatment center in southeast Guinea, hidden behind thick plastic sheets and surrounded by nurses in yellow protective suits, Rose Komano feared she would not survive the virus that had robbed her of so many loved ones.
"Everyone before me had died, I was terrified," Komano recalled.
But the 18-year-old became the first person to beat Ebola in the region of Gueckedou, where the latest outbreak of the disease was initially detected in March 2014.
Almost a year after she was released from a treatment center run by medical charity Medecins Sans Frontieres (MSF), Komano, who contracted the virus while caring for her sick grandmother, still mourns the deaths of her relatives.
"I lost 19 members of my family, including my grandmother and mother, to Ebola in the first few months of the outbreak. Nobody had heard of Ebola back then," said Komano, who was first interviewed by the Thomson Reuters Foundation a year ago.
Ebola has infected more than 23,000 people in West Africa and killed over 9,000, nearly all in worst-hit Guinea, Liberia and Sierra Leone. It is transmitted through blood, vomit, diarrhea and other bodily fluids.
Early treatment for Komano resulted in a full recovery, at a time when the virus was thought to kill 90 percent of its victims, according to the World Health Organization. In December, around 57 percent of Ebola victims died, the WHO said.
Despite a clean bill of health, there was still a long road ahead for Komano.
As infection rates accelerated throughout the region, fear and panic set in. Health workers responsible for Komano's reintegration into her community were afraid she might be shunned because of the virus.
Now, making an omelet for breakfast on a small wood fire outside her mud-brick home in the Farako 2 quarter of Gueckedou, Komano says she feels very lucky to have had such good support when she came home.
"Since I returned we have eaten together, we've worked together, we've done everything together. I'm in great shape and I'm very happy to be back with my family and friends," she said.
LIFE TURNED UPSIDE DOWN
In the capital Conakry, survivor Dore Zorobo had no such luck when he and six colleagues were infected by a sick woman from Sierra Leone seeking treatment at Donka hospital, where he worked as a lab technician on blood samples.
"Ebola turned my life upside down," said Zorobo, 32, from Lola in southeast Guinea, who was infected through a small cut on his hand in June.
At that time, medics were not testing for the Ebola virus, so screening for the usual diseases came back negative. Zorobo was prescribed painkillers and told to rest at home, where his younger brother took care of him.
Days later, they were both in the Ebola treatment center in Donka Hospital with the initial symptoms of the virus: extreme tiredness, fever, headache, diarrhea and vomiting. Lab tests confirmed they had the same disease as the woman.
But the hardest part was still to come.
"I watched my brother die in front of me, but I survived," said Zorobo.
Soon after, his colleagues, friends and even family began to disown him for fear of catching the virus.
"Ebola is hard to explain, so my family insulted me when I called to tell them what had happened. My friends avoided me, and even my colleagues, who all used to eat together round one table at work, left me to sit alone," Zorobo said.
Like many survivors, Zorobo has used his experience and turned it into something positive.
He now works for MSF. When medical teams pick up patients, his job is to explain to the patients, their relatives and neighbors what is happening.
Back in Gueckedou, Komano is also doing her part by speaking on radio shows to persuade suspicious communities to report to a treatment center if they show symptoms and to accept survivors.
"It's slowly changing. At first people thought that MSF and the Red Cross were here to kill us, but now they see it's the virus," said Komano.
(Reporting by Misha Hussain; Editing by Katie Nguyen)
Published by Medicaldaily.com