First Multiethnic Study Of Older Americans Finds 6% May Have Suffered Silent Heart Attack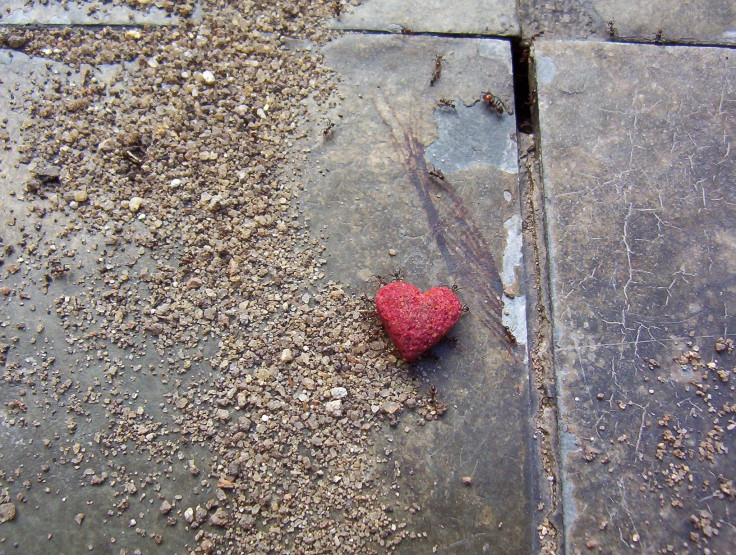 A substantial chunk of the older population may be the victim of an unnoticed heart attack, a new comprehensive study in this November's JAMA has found.
The study authors, analyzing 1,840 people (ages 45 to 84) who previously had no recorded history of cardiovascular disease, found that nearly 8 percent had myocardial scarring, or repaired heart tissue that is less able to contract effectively in the aftermath of a heart attack (myocardial infarction). More disturbingly, 78 percent of the time, this scarring went undetected by routine measures of heart health such as electrocardiography (ECG) or clinical examination.
The study is reportedly the first to measure the rate of undiagnosed heart attacks among a multiethnic US population. In order to accomplish that feat, the authors used data from the Multi-Ethnic Study of Atherosclerosis (MESA), a "medical research study involving more than 6,000 men and women from six communities in the United States." MESA is also sponsored by the National Heart Lung and Blood Institute of the National Institutes of Health.
The select group of participants the current authors focused on had no diagnosed cardiovascular disease (CVD) when they first entered the study from 2000 to 2002. In the tenth year of follow-up (2010-2012), they underwent cardiac magnetic resonance (CMR) imaging with gadolinium, a more precise method than ECG for detecting scarring. All told, 7.9 percent (146 people) had myocardial scars, but only 1.7 percent of those examined had a clinically recognized heart attack prior to the CMR exam, leaving an undetected rate of 6.2 percent.
Much like conventional CVD, the likelihood of undetected scarring was higher among people with a history of smoking and hypertension. Body mass index, age, and being a male was also associated with a greater prevalence of scarring.
The rate of unrecognized heart attacks found by the researchers is lower than in previous population studies. For example, another JAMA study in 2012 found a 17 percent rate among older adults living in Iceland. The 2012 study found an association between later mortality and these heart attacks, but only for those detected via CMR. Similarly, the current JAMA authors noted that myocardial scarring leads to poorer heart function.
As of yet though, it's been difficult to tell the exact effects these silent heart attacks may have on our later health. "The clinical significance of unrecognized myocardial scar remains to be defined, although prior myocardial scar has been noted pathologically in more than 70 percent of patients with sudden cardiac death but without prior known coronary artery disease," the authors wrote. "Further studies are needed to understand the clinical consequences of these undetected scars.
Source: Turkbey E, Nacif M, Guo M, et al. Prevalence and Correlates of Myocardial Scar in a US Cohort. JAMA. 2015.
Published by Medicaldaily.com