First New Hemophilia Drug In 15 Years, Rixubis, Approved By FDA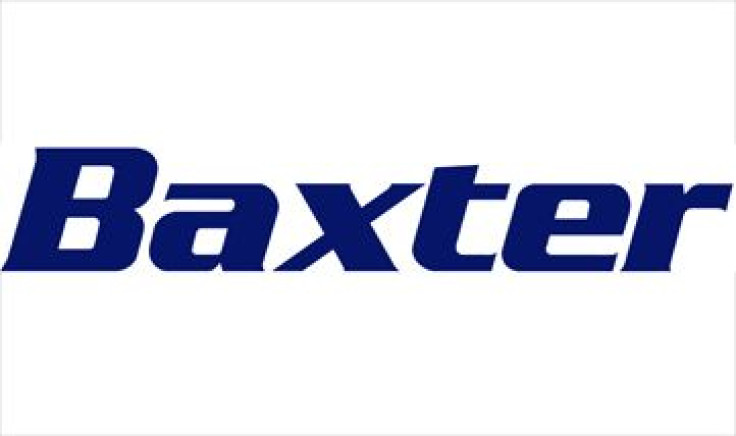 The U.S. Food and Drug Administration (FDA) has, for the first time in 15 years, approved a prophylactic treatment for hemophilia B, a disease that takes away a person's ability to stop bleeding. The condition can be fatal, leaving simple cuts unable to clot and internal bleeding ever-present. The new drug, Rixubis, is a biotechnology product that is a laboratory-created version of the clotting factor that patients don't produce due to a genetic mutation.
Hemophilia B is an inherited disorder that affects males and is caused by mutations in the Factor IX gene, leading to less or no production of the clotting Factor IX. The disease affects around 3,300 patients in the United States and over 25,000 patients worldwide. Hemophilia B is the second most common variant of the disease, with hemophilia A affecting over 400,000 people globally, yet affecting a different gene, Clotting Factor VII.
By receiving regular, biweekly injections of the protein drug, patients are able to properly clot and not bleed out. Bleeding from the syndrome in the joints can cause irreparable damage and destruction of the joints. The drug comes in a powdered form and needs to be reconstituted in sterile water before injection with a Baxter-patented needleless transfer device called BAXJECT II.
"As the first recombinant coagulation factor IX indicated specifically for routine prophylaxis to prevent bleeding, Rixubis becomes a new weapon in our arsenal to protect hemophilia B patients," said Karen Midthun, M.D., director of the FDA's Center for Biologics Evaluation and Research. "This approval provides patients and physicians with an alternative treatment option to prevent or reduce the frequency of bleeding episodes."
The drug was evaluated in 73 male patients between the ages of 12 and 65, by receiving injections on a regular basis without any bleeding episodes or after a bleeding episode to help the clotting process. Patients taking the drug twice weekly prophylactically had a more than 75 percent reduced risk of a bleeding event. In trials, 43 percent of patients experienced no bleeding in the prophylactic group.
"RIXUBIS is a welcome addition to our leading portfolio of hemophilia treatments, providing a much-needed treatment option for the thousands of people living with hemophilia B," said Ludwig Hantson, Ph.D., president of Baxter's BioScience business, in a press statment. "This approval moves us one significant step forward in our pursuit of a bleed-free world, one patient at a time."
Trials by Baxter are ongoing in children and adults with hemophilia B, and one clinical trial is still currently recruiting. Pfizer and other companies are also currently in the process of testing Factor IX drugs as well. The drug had previously received 'orphan drug' status by the FDA because it addressed an unmet need in people with a rare disease or condition. EU marketing approval is set for later this year.
This approval of Rixubis comes as good news to patients who now have a better option in controlling their bleeding disease. Historically, a generation of hemophilia patients had died because the standard treatment in the 1980s was blood transfusions, which contained the missing clotting factors. Because healthcare officials were unaware of the contamination of blood supplies with the HIV virus, a majority of hemophilia patients were infected with the disease and died as a result.
Published by Medicaldaily.com