Fish Oils May Have No Benefit for Heart Patients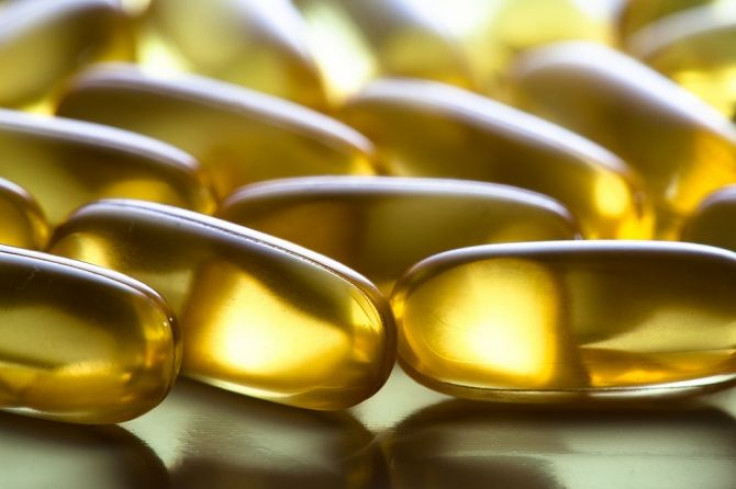 Eating fish oils to promote heart health may not benefit stroke or heart attack patients, according to a review of previous research.
Dr. Sang Mi Kwak and a team of South Korean scientists conducted review based on data from 14 past studies consisted of 20,485 heart patients of mostly men, that were randomly assigned to take omega-3 supplements or placebo.
Researchers found, after pooling and reanalyzing the existing data, that participants who took fatty acid supplements had generally the same rates of heart disease, sudden cardiac death, congestive heart failure and stroke compared to those on the placebo.
"Our results show insufficient evidence of a secondary preventive effect of omega-3 fatty acid supplements against overall cardiovascular events among patients with a history of cardiovascular disease," Myung and his colleagues concluded in their paper.
The scientists found that the only benefit of fish oil supplements identified in their analysis was a 9 percent reduction in the relative risk of cardiovascular death, but after excluding a large clinical trial that had some methodological errors, the slight benefit had disappeared, according to the paper.
Researchers noted that while the latest findings show significantly different results from studies performed before 2010, which indicated that taking fish oil supplements had significant benefit for secondary prevention, the new findings are consistent with most recent clinical trials that have shown no effect of omega-3 supplements for prevention of adverse events for cardiovascular disease patients.
Since the 1970s, many health experts have long thought that fish oil was protective against heart disease, and researchers have hypothesized that a diet mainly comprised of fish and marine food could be responsible for low rates of heart disease in Eskimos living in Greenland.
Other studies have also shown that omega fatty acids, highly unsaturated fats found in cold water fish, could reduce inflammation and arrythmias and decrease plaque formation in the arteries, and the latest dietary guidelines released by the U.S. Department of Health and Human Services and Department of Agriculture recommended Americans to eat about 8 ounces of two to three servings of fish containing omega-3 fatty acids a week.
"I recommend heart patients (and healthy people) not to take omega-3 fatty acid supplements because there is no evidence of those beneficial effects against cardiovascular disease," Myung said, according to Tim Magazine. "However, I recommend at least two servings per week of fish because it has been reported that fish consumption has the preventive effect for cardiovascular disease based on the previous observational studies."
Harvard researchers Drs. Frank Hu and JoAnn Manson wrote an accompanying editorial that there is a possibility that statins, taken by patients in the studies, may mask the benefits obtained from fish oils because drugs are so much more powerful, and may also explain why older studies found a benefit in omega acids and newer ones did not.
Hu and Manson also said that health care professionals should wait for results from an ongoing 20,000-patient randomized trial of vitamin D and omega-3 supplementation for primary prevention, before throwing out fish oil supplements.
"To date, there is no conclusive evidence to recommend fish oil supplementation for primary or secondary prevention of CVD," they said. "However, a diet high in fatty fish ... should continue to be recommended for the general population and for patients with existing CVD because fish not only provides omega-3 fatty acids but also may replace less healthy protein sources, such as red meat."
They recommended that patients who cannot or will not eat fish to increase consumption of plant-derived omega-3 fatty acids.
"For primary or secondary prevention, omega-3 supplementation cannot supersede an overall healthy diet, but a cardioprotective diet needs to be rich in omega-3 fatty acids," Hu and Manson concluded.
The findings are published online in the Archives of Internal Medicine.
Published by Medicaldaily.com