Flaming Shot Gone Wrong: Man Sent To Hospital For Burn Treatment After Flaming Cocktail Explodes In Face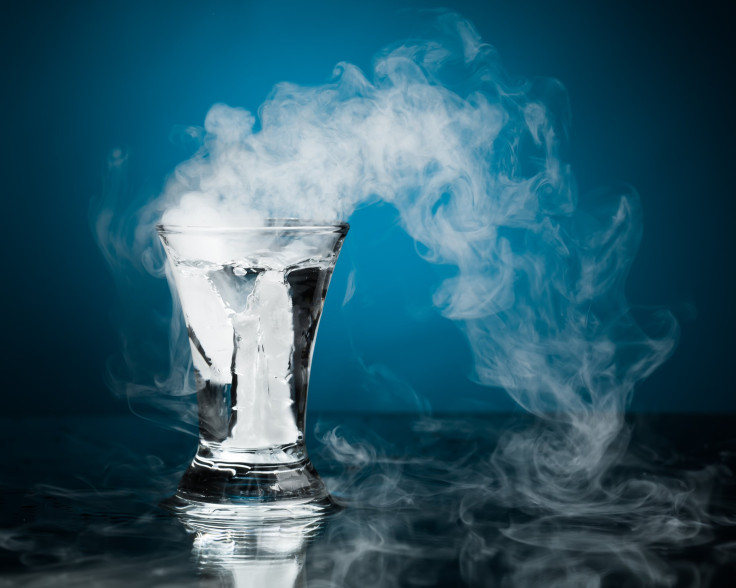 Although I didn't think we needed a reason to doubt the safety of mixing alcohol with fire, a bar in Lithuania has recently given us one. A bartender accidentally set a patron's face on fire while preparing a flaming shot. The whole incident was caught on camera and depicts the entire bar staff continuing to serve only moments after the fire is put out, which raises the question: Does this sort of thing happen often?
Burns Should 'Heal Pretty Well'
The incident occurred at the trendy Naktinis Tbilisis bar, located in the heart of the Lithuanian city of Panevėžys, Gawker reported. In the CCTV footage, while preparing the flaming shot, the bartender is seen accidentally setting fire to a patron's face. Others around rush to the man's side, helping to put out the flames. Once the fire is tamed, the entire bar staff is seen almost immediately returning to their business as if a man's face was not set alight only moments earlier.
According to Gawker, the man visited the hospital, where he was treated for burns to his face and ears. The owner of the venue has also reportedly "promised to pay the cost of treatment," but doctors have assured that burns should "heal pretty well." As for scars, medics are unsure if they will fade or if plastic surgery will be necessary.
Any Drink Is A Flame Drink If You Add Fire
The drink ordered by the unlucky patron was something called a "Flaming Lamborghini," which is described as a combination of Sambuca and Kahlua. According to DrinkStreet, however, you can make almost any drink a flame drink, "if you first heat the liquor in a spoon." The site goes on to list warnings such as, "don't light your eyebrows on fire," and "don't do this after you've been drinking," which makes you wonder if the stunt is even worth the risk.
Same Goes For Smoking Cocktails
In March, a similar incident involving burns not from fire but dry ice sent a South Florida woman to the hospital for "internal burns." Another even less lucky woman lost her stomach to the dangerous dry ice cocktails. Following the incident, the young girl, who now has her esophagus directly attached to her bowel, commented that she "never thought something that could be so dangerous would be served in a bar," The Telegraph reported.
Study Sheds Light On Dangers Of Setting Drinks On Fire
Burn injuries from flaming drinks have become so prevalent that researchers from the University Hospital North Durham and St. Andrews Hospital, both in the UK, decided to conduct a study on the subject. After reviewing the large amounts of burn injuries and even death associated with flaming alcoholic drinks, the researchers concluded: "The dangers associated with an ignited alcoholic drink are often underestimated by party goers whose risk assessment ability is already impaired by heavy alcohol consumption."
Unfortunately, they also added that "further support is required to enable national and local agencies to implement effective interventions in drinking environments." So for now, it seems that fire drinks are here to stay, but patrons should be advised to order them at their own risk.
Published by Medicaldaily.com