Flint Water Crisis: EPA To Conduct National Water Study, Action Plan So 'Every American Has Access To Safe Drinking Water'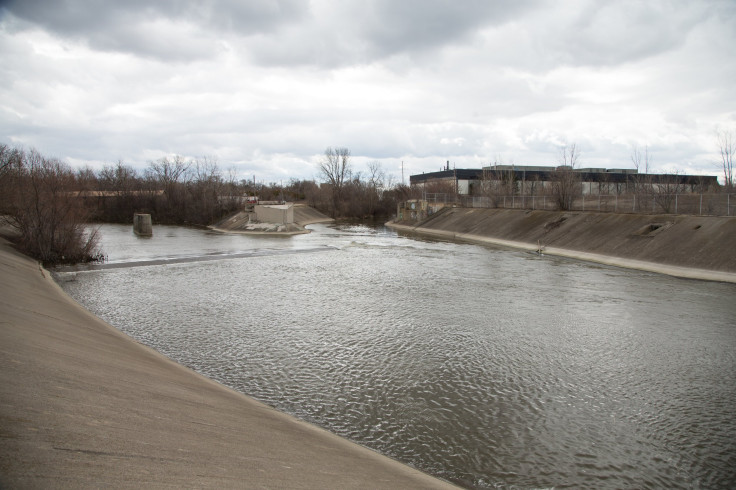 From the drought in California to Michigan's public health crisis over toxic lead, the United States has experienced some rough times with drinking water of late. One would think that the high levels of lead poisoning due to the contaminated water supply in Flint would be the final straw, and it appears to have at least inspired some action; the Environmental Protection Agency (EPA) announced yesterday that it will launch a national water study and new action plan to improve water quality across the U.S.
Joel Beauvais, deputy assistant administrator for the Office of Water at EPA, wrote a blog post on the EPA's website to make the announcement. In his post, he notes that "too little water in the West, flooding from extreme weather in the Midwest and Southeast, and the recent water quality issues in Flint, Michigan have rightly focused national attention on America's drinking water. As a country, we can and must do more to make sure that every American has access to safe drinking water."
While Flint's crisis may have been the most widely publicized, various other states and towns in America have had their own contaminated water supplies. In Ohio, a toxic algal bloom in Lake Erie exposed Toledo's drinking water to harmful particles. A chemical spill in Charleston, West Virginia cut off hundreds of thousands of people from clean water. And lead poisoning is far more common than you may think: EPA data shows that 41 states had Action Level Exceedance (ALEs) in the past three years, meaning these states have seen levels of lead in drinking water that exceed the safe threshold. Heavy pollution and poor infrastructure — particularly in low-income and minority communities — are typically to blame, and some $384 billion will be needed to improve water quality across the U.S., according to the EPA.
"The crisis in Flint … has brought to the forefront the challenges many communities across the country are facing, including from lead pipes that carry their drinking water and uneven publicly available information around drinking water quality," Beauvais said, according to the Detroit Free Press. "At the same time, as new technology advances our detection ability, we're detecting new contaminants in our water from industrial chemicals, pharmaceuticals and other sources that can pose risks to public health."
Beauvais notes that in May, state and local governments will begin developing a new action plan to improve implementation of the Safe Drinking Water Act, signed into effect in 1974. The plan also includes ensuring "that drinking water infrastructure challenges of low-income environmental justice communities and small systems are being appropriately prioritized and addressed." Perhaps most importantly, the plan aims to prioritize protections against lead poisoning in water, as well as improve the prevention of toxins and contaminants from entering drinking water.
Michigan has also released a Flint "recovery plan," in which state agencies will work to deal with water infrastructure problems and the health of children who have higher levels of lead in their blood due to the water. That plan, spearheaded by Michigan Gov. Rick Snyder, however, has received criticism for simply not going far enough. "I think some terms are very vague and it's going to be a long road before we get to them," Flint City Council President Kerry Nelson told NPR. "Time at this junction is not on our side because we need to start digging up and remove all lead-lined service lines."
The EPA's national plan aims to be widespread enough to tackle the myriad issues that plague America's water infrastructure, not just the crisis in Flint. But whether it will be enough to make a real impact on the system has yet to be seen.
Published by Medicaldaily.com