Flip-Flops, Do's And Don'ts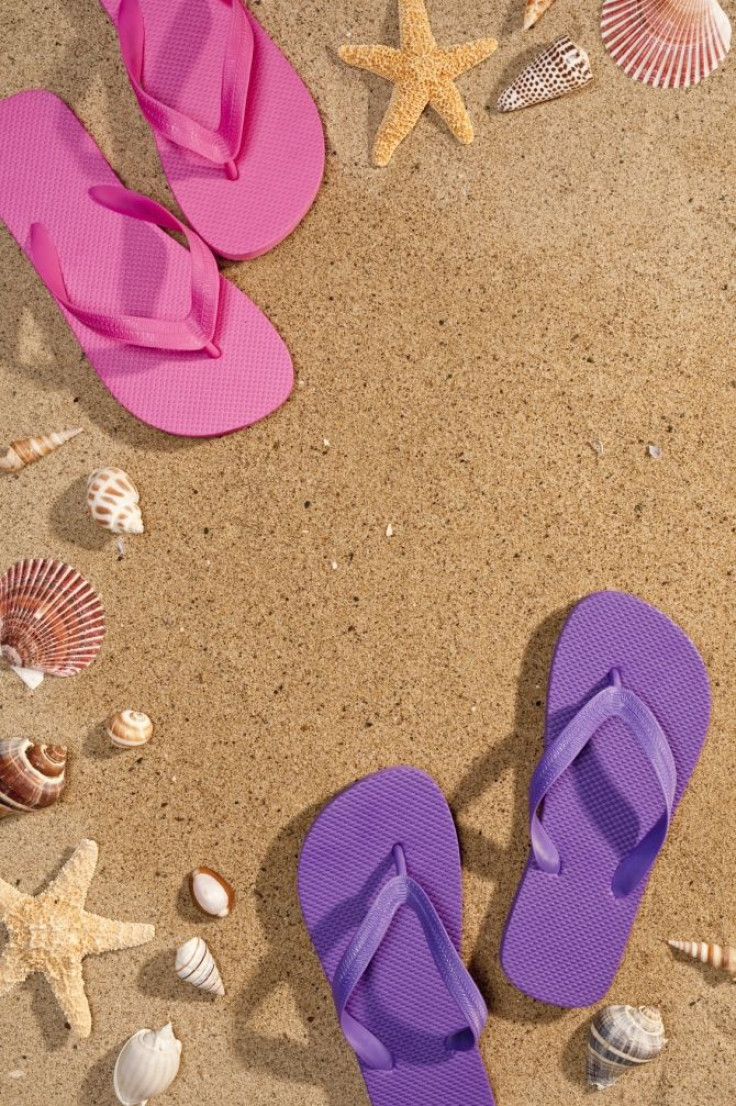 Millions of people wear flip flops throughout the summer, but wearing flip flops over an extended period of time can cause long-term orthopedic problems.
According to orthopedic doctors from Mount Sinai School of Medicine, flip-flops provide little to no support for one's arch or complete coverage for one's feet.
The little amount of support provides doctors with reason to have concerns about people's health. Doctors believe flip-flops can cause stress in a variety of muscles, and one tends to strain the toes, ankles, legs, hips and the back. A person also may change how he or she walks when wearing flip-flops, forcing his or her toes to grip harder than normal to keep the flimsy shoe in place.
Due to insufficient support, doctors suggest that people do not wear this type of footwear all day, because it can increase risk for nerve problems, arch pain and plantar fasciitis, which is inflammation of the thick tissue on the bottom of the foot that is responsible for connecting the heel bone to the toes and it also creates the arch in one's foot.
Other concerns that worry doctors when wearing flip flops include broken toes and toe nails, cuts and germs.
The American Podiatrist Medical Association (APMA) stress that everyone follows these simple dos and don'ts when wearing flip flops.
Do…
shop for a flip-flop made of high-quality, soft leather. Leather minimizes the potential for blisters and other types of irritation.
gently bend the flip-flop from end to end, ensuring it bends at the ball of the foot. Shoes of any kind should never fold in half.
ensure that your foot doesn't hang off of the edge of the flip-flop.
wear a sturdy pair of flip-flops when walking around a public pool, at the beach, in hotel rooms and in locker room areas. Walking barefoot can expose foot soles to plantar warts and athlete's foot.
And don't…
re-wear flip-flops year after year. Inspect older pairs for wear. If they show signs of severe wear, discard them.
ignore irritation between toes, where the toe thong fits. This can lead to blisters and possible infections.
wear flip-flops while walking long distances. Even the sturdiest flip-flops offer little in terms of shock absorption and arch support.
do yard work while wearing flip-flops. Always wear a shoe that fully protects feet when doing outside activities such as mowing the lawn or using a weed-eater.
play sports in flip-flops. This practice can lead to twisting of the foot or ankle, as well as sprains and breaks.
Published by Medicaldaily.com