Florida Man Kills His Wife After Running 'Out Of Options' To Pay For Her Medical Bills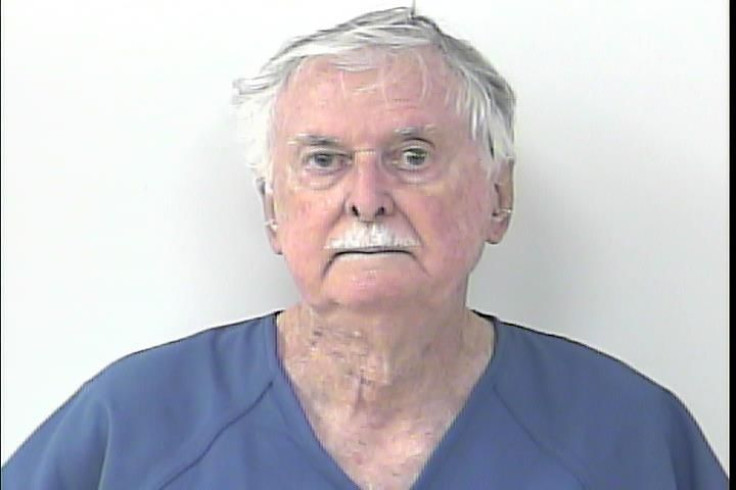 An 86-year-old Florida man was arrested for murder on Monday after he confessed to killing his sick wife, Jezebel reported.
William J. Hager shot his 78-year-old wife, Carolyn Hager, in the head with a Colt .32 revolver while she was sleeping because he had "run out of options" to pay for her medicine, the New York Times reported. The medical costs for his wife, who had been sick for the last 15 years of their 50-year marriage, had become so burdensome that Hager "could no longer afford" to continue her care. He planned to kill her several days before the shooting in order to relieve her of pain.
After Hager shot his wife at 7:30 a.m. on May 16, he went into the kitchen immediately after to pour himself a cup of coffee before calling his daughters to tell them what he'd done. It was afternoon by the time he called 911 to turn himself in.
"He was perfectly clear on that he was going to be arrested and go to jail, but again, he felt that this is where it had gotten to him and this was his course of action," said Chief Deputy of the St. Lucie County Sheriff's Garry Wilson, according to the Treasure Coast Newspapers "He showed emotion and he was very clear that he was out of options in his mind."
Mr. Hager's wife reportedly suffered from a "lot of illnesses and other ailments which required numerous medications," The Times reported. One of these conditions was severe arthritis, a condition associated with chronic pain — but deputies have declined to list her exact medications due to privacy laws. This tragic case sheds light on the struggles elderly people face when they have to pay for medicine while retired or on a fixed income.
For example, a recent study conducted by the AARP found that drugs for conditions such as rheumatoid arthritis aren't exactly cheap. In fact, they noted that more than half of the drugs prescribed to treat chronic conditions since 2005 have resulted in an annual cost of therapy of more than $10,000, a steep price for older people on a fixed income. The study also found that the annual cost of drugs used to treat chronic diseases and conditions is now more than $53,000, a figure that's higher than the U.S. median income and more than double the $23,500 median income of people on Medicare.
"The prices of these products have gotten so high that it's putting them out of reach for people who need to take them," co-author of the report Leigh Purvis, the director of health services at AARP's Public Policy Institute, said in a statement. "They have no means of staying healthy."
According to WPTV, the Hagers reportedly filed for bankruptcy in 2011, and Mr. Hager worked at Sears for a while to help pay for the medication. He told deputies that his wife had expressed to him in the past that she wanted to die, CBS News reported, but never asked him to kill her.
Published by Medicaldaily.com