Flu Deaths, Illnesses Continue To Rise: When Will The Flu Season Peak?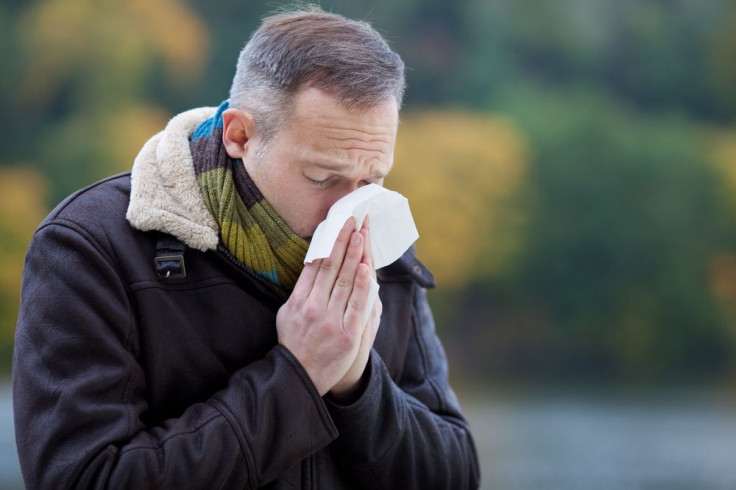 This year's flu season has hit the U.S. pretty strongly, if you haven't heard. In its latest flu update, the Centers for Disease Control and Prevention (CDC) announced that hospitalizations and deaths related to the H1N1 strain of the virus are up from only the past week.
The CDC's weekly update, which takes data from state health departments, reported that 10 children died of the flu during the second week of January, bringing the CDC's total flu-related pediatric deaths to 20. Meanwhile, the number of states reporting flu activity rose from 36 to 40. The CDC says that "the estimated proportion of flu- and pneumonia-related deaths is now above epidemic threshold (7.2 percent) for the first time this season," and that they're happening at a higher rate than expected for this time of the year — 7.5 percent of all U.S. deaths last week were from flu or pneumonia, CBS News reported.
The CDC doesn't track flu-related adult deaths, however, they ranged from 3,000 to 49,000 each year between 1976 and 2006. Flu season typically starts around October — this season started early, in September — and peaks between January and March. There's no way to know, however, when it has peaked. "As typical of a flu season, some areas are being harder hit than other areas," said CDC spokesman Tom Skinner, according to CNN.
California seems to be among the hardest areas hit so far. "Influenza activity continues in earnest across the state," said Dr. Gil Chavez, deputy director of the Centers for Infectious Diseases with the California Department of Public Health, in a media briefing, according to The San Francisco Chronicle. "So far, this appears to be a pretty severe season. What we don't know is if this is going to abate, or whether reported cases will continue." He said that 45 people under the age of 65 have already died in California, including two children. "An additional 50 deaths are currently being investigated and are likely to be confirmed next week," he said, according to CNN.
As the flu has spread throughout North America, a trend has started to emerge. Rather than hitting the age groups most prone to sickness — children, infants, and the elderly — it has been affecting adults in-between. "More than 60 percent of hospitalizations continue to occur in people between the ages of 18 and 64," the update said. "While this is a somewhat unusual pattern for seasonal flu, a similar age distribution for hospitalizations was seen during the 2009 H1N1 pandemic."
The 2009 H1N1 pandemic caused 60.8 million illnesses in the U.S. The CDC believes those over 65 may not be as affected by H1N1 because they might have been exposed to predecessors of the 2009 H1N1 virus when they were younger, causing them to build antibodies. The CDC also attributes the higher numbers of sick young people to their tendency to forgo the flu vaccine — few of the 40 percent of Americans who get it are young.
Published by Medicaldaily.com