Flu Shot 2016: Less Than Half Of America Got Flu Vaccine Despite Real Threat Of Serious Complications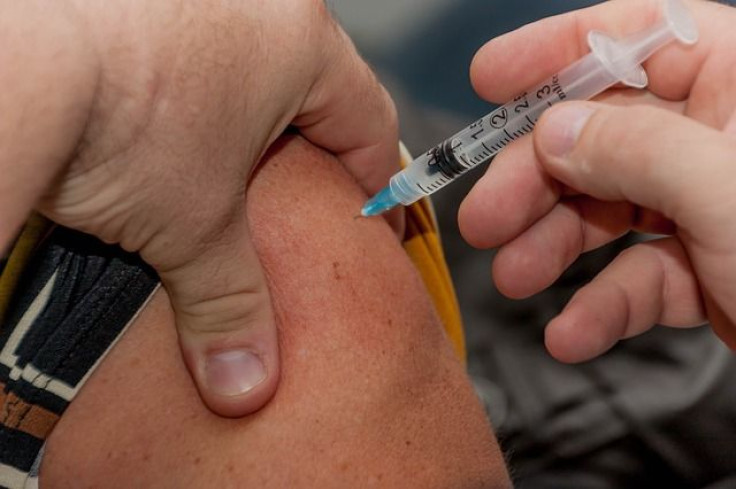 As we head deeper into the flu season, a new report suggests that less than half of the country got the flu vaccine, a figure that is on-par with last year's vaccination rate. Health officials note that such a low vaccination rate is alarming — although most people consider the flu an inconvenience, it actually kills thousands each year.
A survey from the Centers for Disease Control and Prevention revealed that 37 percent of children between 6 months and 17 years old have gotten the flu vaccine this year and around 41 percent of adults aged 18 and older received the shot. In addition, there was a 3 percent decrease in flu vaccinations among adults aged 50 and older from the 2014-2015 flu season to the 2015-2016 season, UPI reported. On the other hand, there was a six percent increase in the number of pregnant women who received the flu shot.
Read: Cold vs. Flu Symptoms 2016: How To Tell The Difference Between The Two
According to Medical News Today, flu is a respiratory illness caused by a virus. It causes symptoms such as high temperature, cold sweats, shivers, headache, aching joints and limbs, fatigue, feeling exhausted, and gastrointestinal symptoms, such as nausea, vomiting, and diarrhea. While these symptoms usually clear up within a few weeks, around 200,000 individuals are hospitalized for the flu each year. Some of the complications caused by influenza may include bacterial pneumonia, dehydration, and worsening of chronic medical conditions, such as congestive heart failure, asthma, or diabetes. Children may get sinus problems and ear infections. What's more, around 36,000 people are believed to die from flu-like symptoms each year, the majority of which occur in individuals 65 and older.
"About a third of people ages 50 to 64 have medical conditions that put them at high risk of serious flu complications, and we know that declining immune function puts people 65 and older at high risk. While flu vaccination is recommended for everyone 6 months and older, it's especially important that people in high-risk groups get vaccinated," Dr. Nancy Messonnier, director of the CDC's National Center for Immunization and Respiratory Diseases, told UPI.
Read Also:
Can You Get Sick From The Influenza Vaccine?
Published by Medicaldaily.com