Following Dietary Guidelines Improves Cancer Survival, But Experts Find Most Patients Don't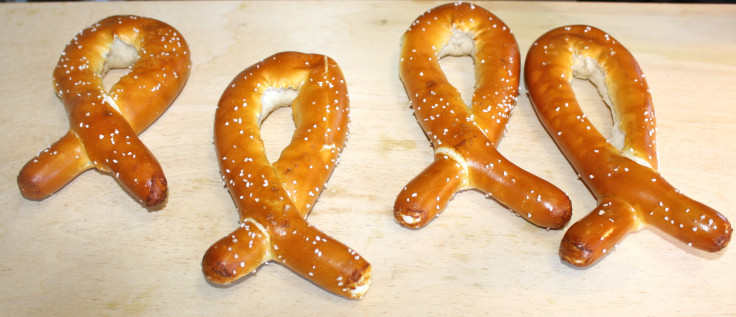 There are an estimated 13.7 million cancer survivors living in the United States today, and most of them aren't healthy eaters. Researchers from the Friedman School of Nutrition Science and Policy at Tufts University studied a group of cancer survivors to see what their diets looked like and discovered many of them fall short of the recommended dietary guidelines. The findings, published in the journal CANCER, may help oncologists improve patient survival rate through diet.
"It is surprising," the study's lead author Dr. Fang Fang Zhang told the New York Daily News. "They had poor adherence to the dietary guidelines for Americans and their intake patterns were worse for fiber and empty calories and from solid fats and added sugars." For the study, researchers compared the diets of 1,533 adults with a history of cancer to diets of adults with no history from 1999 to 2010. Next, they took the advice from the 2010 Dietary Guidelines for Americans and used it to analyze where diets failed to meet the standards.
"Cancer survivors are very motivated to make positive adaptation of food choices for long-term health," Zhang said, "but in fact their diet quality is not better than those without cancer and it is even a little bit worse."
Most Americans struggle to meet the dietary guidelines standard, with only 48.3 percent adhering to a healthy diet. But when cancer survivors make a point to do so after treatment, they reportedly live longer. It's one of the few lifestyle changes they can make that can prevent or delay cancer reoccurrence, which is why it's surprising that researchers found only 47.2 percent eat healthy. They also had lower dietary intakes of vitamin D, vitamin E, potassium, and calcium, and higher intakes of saturated fats and sodium.
Researchers also found survivors with lower education had significantly poorer diets than those with higher education and those who were older.
Reduce cancer risk with food
Certain foods are believed to reduce the risk of cancer and improving a patient's chance of survival — fruits and vegetables are chief among them, according to a recent study published in the Journal of the American College of Nutrition.
Additionally, limiting or avoiding dairy products may reduce the risk of prostate cancer, while limiting or avoiding alcohol may reduce the risk of mouth, pharynx, larynx, esophagus, colon, rectal, and breast cancer. Skipping red, fried, and processed meats may also reduce the risk of colon and rectal cancer.
"Dietary changes that include more fiber, fruit, and vegetables in the diet and less fat, sodium, and added sugar would be important for cancer survivors," Zhang said in a press release. "Oncology care providers can play critical roles in reinforcing the importance of a healthful diet, and can refer patients to registered dietitians who are experts in oncology care or to other reputable sources in order to improve survivors' overall health."
Source: Zhang FF, Liu S, John EM, Must A, Demark-Wahnefried W. Diet quality of cancer survivors and noncancer individuals: results form a national study. CANCER. 2015.
Published by Medicaldaily.com