"Food Environment" in Schools Getting a Bit Better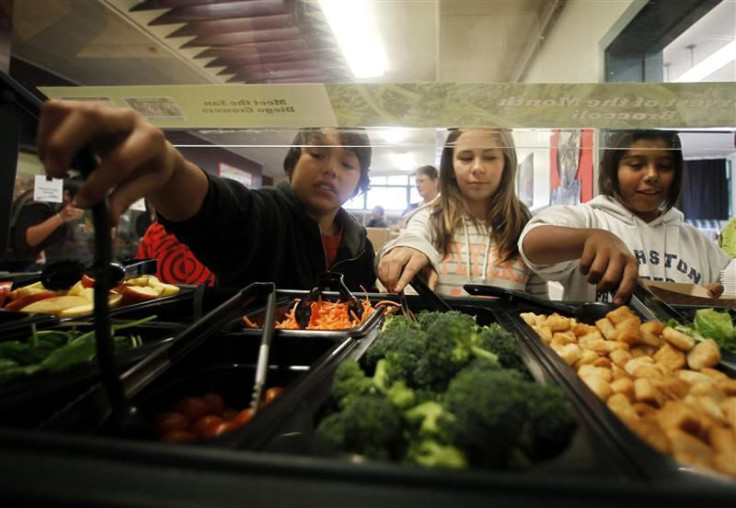 U.S. schools took small steps toward encouraging students to make healthier food choices between 2006 and 2010, but there's still a lot of room for improvement, according to a new study.
Researchers found that on a scale from zero to 100, public schools collectively increased the score for the healthiness of their food environments by about 3 points, while private schools increased their score by 5 points.
The hope was, according the researchers, that there would be improvements between 2006, when schools across the country were ordered to create wellness policies to address nutrition topics, and the end of the study in 2010.
"The bottom line is that there have been some changes in specific areas, but generally there has to be more changes to create an optimally healthy environment," said Lindsey Turner, the study's lead author and a research scientist at the Institute for Health Research and Policy at the University of Illinois in Chicago.
For their study, Turner and her colleague collected surveys taken during the 2006-2007 and 2009-2010 school years by principals and food service managers at 1,830 public and private elementary schools across the country.
The surveys asked about what the school offered when it came to physical activities, nutrition education, policies, lunches and what foods students had access to at school.
Overall, between the 2006 and 2009 surveys, public schools increased nutrition restrictions on school fundraisers and reduced the number of contracts with beverage companies that often sell sugary drinks. They also offered more whole grains at lunch.
Both public and private schools offered only lower-fat milks at more schools and increased the number of school gardens. Private schools also stepped up their nutrition education.
In July, Turner also reported that fewer elementary school students had access to soda and other sugary drinks than they did a few years ago.
'DISAPPOINTING'
In the new study, however, those achievements were tempered by the overall scores assigned to the schools based on their answers.
Public schools saw their scores climb from 50.1 points in 2006 to 53.5 points in 2009. Private school scores rose from 37.2 in 2006 to 42.2 in 2009.
"Although there has been an increase in the percentage of schools reporting healthy practices, and the average (score) increased significantly, the magnitude of change was minimal and there is still much room for improvement," wrote the authors in the Journal of the Academy of Nutrition and Dietetics.
"I think that there was notable improvement in some of the areas - so that's positive. But I think that overall the results are disappointing," said Anne Barnhill, a lecturer in the Department of Medical Ethics and Health Policy at the University of Pennsylvania in Philadelphia.
But Barnhill, who was not involved with the new research, added that more regulations are being put in place and these results act as a good baseline for future research.
Turner agreed, and told Reuters Health that she hopes to continue looking at these changes over time.
"I think we had maybe hoped to see more change, but it's encouraging that there is a lot of attention on this and regulations are forthcoming," she said.
@ 2012 Thomson Reuters. All rights reserved.