Food Poisoning On The Rise; Government In the Dark About Why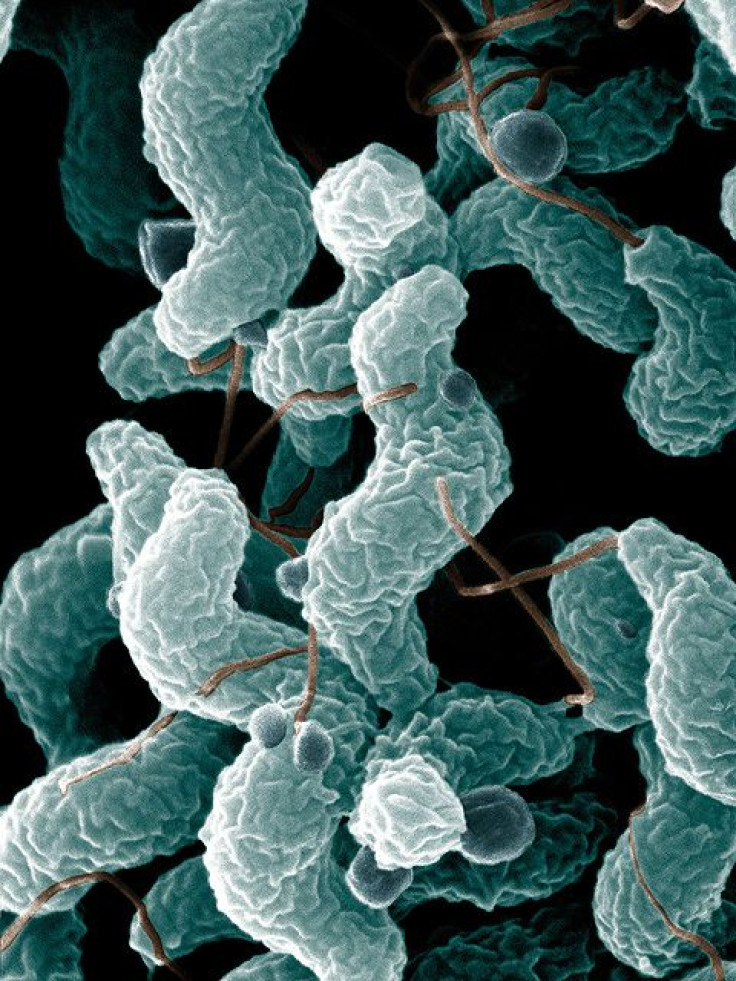 We've been battling bacteria for years, but now the bugs are fighting back.
According to the U.S. Centers for Disease Control and Prevention (CDC), foodborne diseases — commonly called "food poisoning" — are on the rise.
A study published in the April 19 edition of the CDC's Morbidity and Mortality Weekly Report, compared 2012 rates of foodborne infections to rates from 2006-2008. In that time period, the incidence of infections caused by the disease-causing bacteria Campylobacter and Vibrio increased. In the same time period, incidence of infections caused by Cryptosporidium, Listeria, Salmonella, Shigella, Shiga toxin-producing Escherichia coli (STEC) O157, and Yersinia was unchanged.
Speaking to the press on Thursday, Dr. Robert Tauxe, Deputy Director of the CDC Division of Foodborne, Waterborne and Environmental Diseases, insisted that infections are not on the rise.
"The frequency of foodborne illness has remained constant over time since 1996," Tauxe said.
While that may be true, there definitely has been a change in food illness rates between 2008 and 2012 - and that number is going up.
"We do see some troubling trends that we have seen in recent years and are continuing to address at FSIS," said Dr. David Goldman of the USDA Food Safety and Inspection Service (FSIS).
The rise in Campylobacter rates are particularly troubling in light of the fact that the FDA and FSIS seem to be in the dark about the specific causes.
Expressing some befuddlement, Goldman stated that "there is less Campylobacter in the products we regulate." According to Goldman, Campylobacter contamination is decreasing on whole chickens and whole turkey.
So where is it coming from?
Goverment representatives stated that it is a bit of a mystery, but that there are methods being explored to figure it out. For example, the FSIS only recently started testing ground chicken and ground turkey, and expects to uncover more information on why Campylobacter bacteria poisoning is on the rise.
In addition, in July 2011, the FSIS implemented more stringent industry performance standards for Campylobacter and Salmonella. It remains to be seen whether these changes will positively affect foodborne illness rates. "We expect that once the standards are met, we will prevent over 25 million illnesses per year from Salmonella and Campylobacter combined," said Goldman.
It seems about time, considering recent reports show that 81 percent of all FDA-tested ground turkey, 69 percent of pork chops, 55 percent of ground beef, and 39 percent of chicken meats contained so-called "superbugs" — bacteria that had evidence of antibiotic resistance.
In 2012, a total of 19,531 infections, 4,563 hospitalizations, and 68 deaths connected to foodborne diseases were documented by the Foodborne Diseases Active Surveillance Network (FoodNet).
However, FoodNet looks only at 15 percent of the total population across 10 states, and only looks at infections clinically confirmed in laboratories. Overall, the numbers are way higher. In fact, "one in six people in the U.S. gets sick from eating contaminated food," said Tauxe.
The severity of food poisoning ranged from slight discomfort to life-threating. In most healthy individuals, for example, Campylobacter infection can lead to diarrhea, cramping, abdominal pain, and fever; in those with compromised immune systems, the bacteria can spread to the blood stream and lead to life-threating infection.
Published by Medicaldaily.com